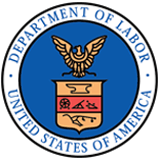 U.S. DEPARTMENT OF LABOR AWARDS NEARLY $60 MILLION IN GRANTS TO STRENGTHEN LABOR LAW ENFORCEMENT AND COMBAT CHILD LABOR AND MODERN SLAVERY AMONG TRADE PARTNERS
Programs Form Part of Push to Make Trade Fair for Workers
The U.S. Department of Labor recently announced nearly $60 million in grants to NGOs and a range of organizations to promote labor law enforcement and help end exploitative labor practices in 25 trade partner countries. The grants will support projects to combat some of the most abusive labor practices, including the use of child labor, forced labor, and human trafficking in global supply chains. New technical assistance will also support trade partners' compliance with the labor requirements of U.S. trade agreements and preference programs.
The new grants are part of a broader departmental effort to combine direct enforcement of trade-related labor commitments with targeted technical assistance to help trade partners who share our commitment, but lack the means, to strengthen the rule of law and fully comply with commitments made in trade agreements.
"Meeting trade agreement labor standards helps to shine a light into the shadowy acts of offenders who use the deplorable path of exploitation of their own people to try and gain an unfair advantage over U.S. competition," said U.S. Secretary of Labor Alexander Acosta. "These grants are a useful tool for the U.S. and our allies in our goal of permanently rooting out the despicable practice of labor exploitation."
Grants announced today by the Department will strengthen and expand efforts to identify, monitor, and combat abusive labor practices abroad that put U.S. businesses and workers at an unfair disadvantage.
Specific issues the projects will address include encouraging partnerships between the coffee industry in Latin America and buyers in the U.S. to develop social compliance systems to combat exploitative labor in their supply chains; working with labor ministries and other labor stakeholders to build their capacity to identify indicators of forced labor and human trafficking; and developing a toolkit to help program implementers reduce the risk of child labor and unacceptable conditions of work in women's economic empowerment initiatives. Another project will help improve enforcement of minimum wage laws, hours of work and occupational safety, and health laws in the agricultural export sector, helping to ensure U.S. trading partners comply with their labor commitments.
The grants are made available through the Bureau of International Labor Affairs, whose mission is to promote a fair global playing field for workers in the U.S. and around the world by enforcing trade commitments, strengthening labor standards and combating international child labor, forced labor, and human trafficking.
For more information about the Department's work on international labor issues, visit http://www.dol.gov/agencies/ilab.