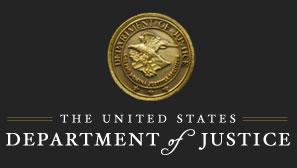 Michigan Clinic Office Manager Pleads Guilty to $131 Million Health Care Fraud Scheme Involving Unnecessary Prescription of Controlled Substances
A Michigan clinic office manager pleaded guilty for his role in a health care fraud scheme that involved the unnecessary prescription of controlled substances and that resulted in a $131 million loss to Medicare.
Attorney General Jeff Sessions, Acting Assistant Attorney General John P. Cronan of the Justice Department's Criminal Division, U.S. Attorney Matthew Schneider of the Eastern District of Michigan, Special Agent in Charge David P. Gelios of the FBI's Detroit Division, Special Agent in Charge Lamont Pugh III of the U.S. Department of Health and Human Services Office of Inspector General's (HHS-OIG) Chicago Regional Office and Special Agent in Charge Manny Muriel of Internal Revenue Service-Criminal Investigation (IRS-CI) made the announcement.
Yasser Mozeb, 35, of Oakland County, Michigan, the office manager of the Tri-County Network, based in Detroit, Michigan, pleaded guilty to one count of conspiracy to commit health care fraud and one count of conspiracy to defraud the United States and pay and receive health care kickbacks, before U.S. District Judge Denise Page Hood of the Eastern District of Michigan. Sentencing has been scheduled for May 31 at 2 pm EST before Judge Hood.
"With one American dying of a drug overdose every nine minutes, we are facing the deadliest drug crisis in American history," said Attorney General Sessions. "Sadly, some have chosen to take advantage of this crisis and exploit vulnerable patients for profit. At the Department of Justice we've taken a number of new steps this past year to fight opioid-related fraud. Today we have won another victory in this fight and I want to thank our FBI agents, DOJ attorneys, and everyone else who helped us bring the defendant to justice."
"Prescribing unneeded drugs in exchange for kickbacks are not just crimes of greed, they are crimes that make Michigan's opioid crisis even worse — and that is why our office will relentlessly pursue these cases," said U.S. Attorney Matthew Schneider.
"Healthcare fraud schemes involving the prescribing of unnecessary prescription drugs, performing of extraneous medical procedures, and fraudulent billing practices continue to plague southeastern Michigan communities," said FBI Special Agent in Charge Gelios. "Today's guilty plea underscores the level of commitment that the FBI and its federal partners devote in holding accountable those responsible, along with their co-conspirators."
"It is unconscionable that Mozeb and his coconspirators would put patients' health at risk and potentially exacerbate the opioid epidemic," said HHS-OIG Special Agent in Charge Pugh. "We, along with our law enforcement partners, will work tirelessly to hold these criminals accountable."
As part of his guilty plea, Mozeb admitted that he conspired with the owner of the Tri-County Network, Mashiyat Rashid, to pay illegal kickbacks and bribes to Medicare beneficiaries, co-conspirator patient recruiters and others, in order to obtain patients for the Tri-County Network. Mozeb also admitted that he participated in a scheme with Rashid and other co-conspirators to prescribe medically unnecessary controlled substances, which allegedly included oxycodone, hydrocodone and oxymorphone, to Medicare beneficiaries, many of whom were addicted to narcotics. He admitted that in furtherance of the conspiracy, coconspirators also directed physicians to require Medicare beneficiaries to undergo medically unnecessary facet joint injections if the beneficiaries wished to obtain prescriptions for controlled substances.
Mozeb admitted that he and Rashid conspired with physicians in the Tri-County Network to refer Medicare beneficiaries to specific third party home health agencies, laboratories and diagnostic providers in exchange for illegal kickbacks and bribes even though those referrals were medically unnecessary.
Mozeb was part of a conspiracy that submitted or caused the submission of false and fraudulent claims to Medicare in excess of $131 million, he admitted.
Mozeb is the fifth defendant who has pleaded guilty in connection with the Tri-County investigation. Mozeb was charged along with Mashiyat Rashid, 37, of West Bloomfield, Michigan; Spilios Pappas, 61, of Monclova, Ohio; Abdul Haq, 72, of Ypsilanti, Michigan; Joseph Betro, 57, of Novi, Michigan; Tariq Omar, 61, of West Bloomfield, Michigan; and Mohammed Zahoor, 51 of Novi, Michigan, in an indictment unsealed on July 6, 2017. Rashid, Pappas, Betro, Omar and Zahoor are awaiting trial.
An indictment is merely an allegation and all defendants are presumed innocent until proven guilty beyond a reasonable doubt in a court of law.
This case was investigated by the FBI, HHS-OIG and IRS-CI. Trial Attorney Jacob Foster of the Criminal Division's Fraud Section is prosecuting the case.
The Fraud Section leads the Medicare Fraud Strike Force, which is part of a joint initiative between the Department of Justice and HHS to focus their efforts to prevent and deter fraud and enforce current anti-fraud laws around the country. The Medicare Fraud Strike Force operates in nine locations nationwide. Since its inception in March 2007, the Medicare Fraud Strike Force has charged over 3,500 defendants who collectively have falsely billed the Medicare program for over $12.5 billion.