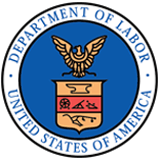 U.S. Department of Labor Clarifies When Interns Working at For-Profit Employers Are Subject to the Fair Labor Standards Act
On Dec. 19, 2017, the U.S. Court of Appeals for the Ninth Circuit became the fourth federal appellate court to expressly reject the U.S. Department of Labor's six-part test for determining whether interns and students are employees under the Fair Labor Standards Act (FLSA).
The Department of Labor recently clarified that going forward, the Department will conform to these appellate court rulings by using the same "primary beneficiary" test that these courts use to determine whether interns are employees under the FLSA. The Wage and Hour Division will update its enforcement policies to align with recent case law, eliminate unnecessary confusion among the regulated community, and provide the Division's investigators with increased flexibility to holistically analyze internships on a case-by-case basis.