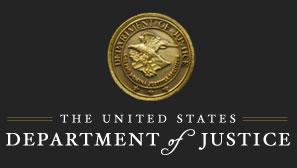 Illinois Man Sentenced to Prison for Using Stolen IDs of U.S. Air Force Members to File Fraudulent Tax Returns
A Harvey, Illinois, man was sentenced to 63 months in prison for his role in a stolen identity refund fraud scheme, announced Principal Deputy Assistant Attorney General Richard E. Zuckerman of the Justice Department's Tax Division and U.S. Attorney John R. Lausch Jr. for the Northern District of Illinois.
According to documents filed with the court, from around November 2014 to March 2015, Jonathan Herring, 34, working with at least two others, prepared and filed income tax returns with the Internal Revenue Service (IRS) using stolen names and social security numbers of U.S. Air Force service members, and deposited the fraudulently obtained tax refunds into bank accounts that he controlled. In total, Herring filed approximately 225 fraudulent returns seeking approximately $845,979 in tax refunds.
In addition to the term of imprisonment, Herring was ordered to serve four years of supervised release and to pay $593,786 in restitution to the IRS. Herring pleaded guilty to wire fraud and aggravated identity theft in February 2016.
Principal Deputy Assistant Attorney General Zuckerman and U.S Attorney Lausch thanked agents of IRS Criminal Investigation, who conducted the investigation and Trial Attorneys Michael C. Boteler and Timothy M. Russo of the Tax Division, who prosecuted the case.
Additional information about the Tax Division and its enforcement efforts may be found on the division's website.