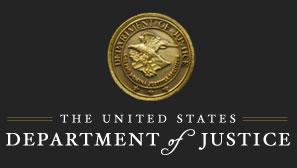 Florida Resident Sentenced to Prison for Stolen Identity Refund Fraud
A Lauderhill, Florida, resident was sentenced to 48 months in prison for his role in a stolen identity refund fraud scheme, announced Principal Deputy Assistant Attorney General Richard Zuckerman of the Justice Department's Tax Division and Acting United States Attorney Benjamin G. Greenberg of the Southern District of Florida.
According to documents and information provided to the court, from approximately 2008 through January 2015, in Broward and Miami-Dade Counties, Evens Julien, 53, and others, used stolen IDs, including the personal identifying information of prisoners and deceased individuals, to file over 2,000 tax returns with the Internal Revenue Service (IRS). These fraudulent returns sought more than $2 million in refunds. Julien and his co-conspirators recruited others to obtain Electronic Filing Identification Numbers from the IRS in their names and used the EFINs to file the fraudulent returns. They directed the refunds to debit cards and treasury checks and had them mailed to South Florida addresses. They then cashed the fraudulently obtained refund checks at check cashing stores and used Western Union and ATMs to withdraw the funds.
Julien pleaded guilty in October to conspiring to defraud the IRS, commit wire fraud, and commit aggravated identity theft and aggravated identity theft. In addition to the term of prison imposed, U.S. District Judge Federico A. Moreno ordered Julien to serve four years of supervised release and to pay $1,169,000 in restitution to the IRS.
Principal Deputy Assistant Attorney General Zuckerman and Acting U.S. Attorney Greenberg commended special agents of Internal Revenue Service Criminal Investigation, who conducted the investigation, and Assistant U.S. Attorney Neil Karadbil of the Southern District of Florida and Assistant Chief Greg Tortella of the Tax Division, who prosecuted the case.
Additional information about the Tax Division's enforcement efforts can be found on the division's website.