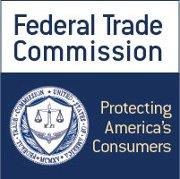 FTC Alleges Get-Rich-Quick Scheme Bilked Consumers out of Millions with Deceptive Claims
Operators claimed consumers could earn big money using "secret codes"
The Federal Trade Commission has charged the operators of a get-rich-quick scheme with deceiving consumers by falsely claiming they could earn big money working from home by using products marketed as "secret codes" that were actually generic software products.
In a complaint filed by the FTC, the Commission alleges that Ronnie Montano, Hyong Su Kim (also known as Jimmy Kim), Martin Schranz and their related companies bilked consumers out of millions of dollars by falsely promising they could earn hundreds to thousands of dollars a day using the defendants' Mobile Money Code products. In reality, the Mobile Money Code products were generic software applications that could help the user make mobile-friendly websites.
The complaint alleges that the defendants primarily contacted consumers with spam emails sent by affiliate marketers. For example, some emails cited in the complaint claimed that the products were a "secret method folks are using to make thousands of dollars per day (seriously!)" or that users can start "generating 60k a month on 100% autopilot." The defendants allegedly sold their products through a variety of websites such as mobilemoneycode.com, automobilecode.com and secretmoneysystem.com.
In addition to the deceptive earnings claims, the defendants allegedly used misleading subject headings in the spam email they sent to consumers and failed to include a clear means to opt out of future messages. Consumers who went to the defendants' websites were met with more deceptive claims, including online videos that featured individuals who claimed they made hundreds to thousands of dollars per day using the defendants' products. In reality, these individuals were actors hired by the defendants to provide false testimonials.
Consumers who tried to exit the websites without purchasing a product were allegedly blocked with a series of pop-up messages. Even those consumers who agreed to make an initial purchase were asked to make additional purchases through upsells and add-ons, according to the complaint.
The complaint also alleges that the defendants did not honor their "60-day hassle-free money back guarantee" and made it extremely difficult, if not impossible, to obtain a full or partial refund.
The FTC alleges that the defendants violated the FTC Act's prohibition against deceptive practices and the CAN-SPAM Act, which requires that a commercial e-mail contain accurate header and subject lines, identify itself as an ad, include a valid physical address, and offer recipients a way to opt out of future messages.
The Commission vote authorizing the staff to file the complaint against Montano, Kim and Schranz-as well as their affiliated businesses Montano Enterprises LLC, JK Marketing LLC and GSD Master AG-was 2-0. The complaint was filed in the U.S. District Court for the Middle District of Florida.
NOTE: The Commission files a complaint when it has "reason to believe" that the law has been or is being violated and it appears to the Commission that a proceeding is in the public interest. The case will be decided by the court.
The Federal Trade Commission works to promote competition, and protect and educate consumers. You can learn more about consumer topics and file a consumer complaint online or by calling 1-877-FTC-HELP (382-4357).