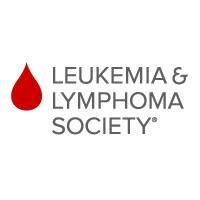 Dear Lucas,
Sunday, February 4 is World Cancer Day – a day for each of us to take action to help reduce the impact of cancer on the lives of patients and their families.

For the Shapoo family, their daughter's experience with cancer spanned continents, demonstrating that the fight against this disease is truly a global effort.

Myrrah Shapoo was six years old when she was diagnosed with acute lymphoblastic leukemia (ALL), a cancer of the bone marrow and blood. Her family was living in New Delhi, India at the time, where she endured a year of intense treatment. When Myrrah showed no sign of cancer in her blood, the family celebrated with a trip to Europe.

Then, in January 2015, the Shapoo family received devastating news: Myrrah's cancer had returned. This time, her doctors said there was nothing more they could do. Desperate for hope, Myrrah and her father traveled to the Columbia University Medical Center in New York to continue the fight.

There, internationally renowned, LLS-funded researcher Dr. Andrew Kung led the charge against Myrrah's rare form of ALL. Dr. Kung employed a groundbreaking precision medicine approach, which involved giving her targeted therapies based on a particular genetic mutation. After a year of treatment and an immune-boosting bone marrow transplant from her older brother Ruhayl, Myrrah had no detectable signs of cancer.

Today, Myrrah is thriving in school and enjoys art and cooking. She is just one reason why LLS committed an additional $46 million this year to support innovative science around the world, bringing us to 254 active research projects across nine countries.

World Cancer Day is an important reminder that even a small action can make a big difference. Join us this Sunday and help us find cures. Donate to LLS, volunteer in our efforts, or sign up for one of our fun and inspiring fundraising events.