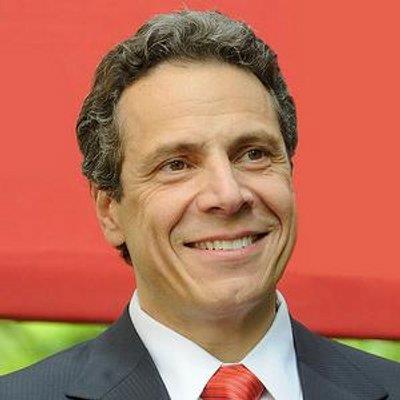 Governor Cuomo Announces New York Power Recovery Contingent has Restored Nearly 240,000 Customers in the San Juan Metro Area of Puerto Rico
State Sending Bilingual Employees from Department of Financial Services to Assist Puerto Rico Insurance Department with Insurance Issues
Governor Andrew M. Cuomo recetnly announced that New York utilities working on power restoration in the San Juan metro area have restored power to nearly 240,000 customers, roughly 80 percent of the customers in the area. This return of electricity service is largely due to the effort of more than 450 New York utility personnel that have been on-island since November. These utility workers have built upon the successes of earlier New York power recovery deployments sent by Governor Cuomo in the first days and weeks following Hurricane Maria. The Governor also announced that bilingual employees of the New York State Department of Financial Services will assist the Office of the Insurance Commissioner of Puerto Rico to address residents' insurance issues as the island recovers in the wake of Hurricane Maria.
"The road to recovery for Puerto Rico is far from over, and as the island works day in and day out to rebuild, New York stands with our brothers and sisters every step of the way," Governor Cuomo said. "The progress we have made is vital to helping these residents recover and I applaud the selfless New Yorkers who have dedicated their time, resources and expertise to Puerto Rico's recovery efforts."
The team of technical New York utility experts working to restore power in the San Juan metro area includes workers from the New York Power Authority, Con Edison/Orange & Rockland, LIPA/PSEG-Long Island, National Grid, Central Hudson and AVANGRID. These dedicated utility workers arrived with hundreds of bucket trucks, diggers, excavators and other specialized equipment for undertaking the necessary repairs to damaged transmission and distribution lines.
Last month, the U.S. electric utility industry sent more than 1,000 additional utility workers and hundreds of additional trucks and pieces of equipment to Puerto Rico to help accelerate the restoration of power on the entire island. Edison Electric Institute, the trade association for investor-owned utility companies, is leading the national response in cooperation with the American Public Power Association and the National Rural Electric Cooperative Association. The additional support will bolster the repair efforts and further support the Puerto Rico Electric Power Authority in the regions outside of the San Juan metro area.
Two bilingual insurance examiners from DFS will spend two weeks each working with consumers and the insurance industry in resolving insurance claims issues and working to identify and address insurance fraud issues, through a partnership with the National Association of Insurance Commissioners. One of the DFS employees is a military veteran who has served tours in Iraq and Afghanistan.
NYPA President and CEO Gil C. Quiniones said, "New York State was first to respond from the U.S. mainland following the devastation from Hurricane Maria. San Juan, as the highest population center on the island, became the first priority for power restoration and the New York contingent has made real progress in restoring that area and in setting the standard for power recovery on the rest of the island. With this milestone of more than 239,000 customers and 297 distribution circuits restored, we are entering the last mile of this effort and we anticipate that we'll complete our mission to fully restore electricity services to the San Juan region within the next few months."
Financial Services Superintendent Maria T. Vullo said,"DFS is proud to share the expertise of our employees with our friends and family in Puerto Rico through this partnership with the NAIC. DFS employees work hard every day to ensure the integrity of New York's financial services markets and will do the same in Puerto Rico."
This announcement builds upon the Governor's Empire State Relief and Recovery Effort for Puerto Rico, which has brought together civic, business, and industry partners to help the people of Puerto Rico recover and rebuild. These efforts include the following:
A New York State contingent of more than 450 New York utility workers is being maintained in Puerto Rico's San Juan metro area to assist with the power recovery effort. NYPA personnel are helping to spearhead New York's assistance from NYPA's administrative offices in White Plains and on the ground at the NYS utility incident command center in San Juan. In addition, roughly 60 utility personnel from Wisconsin have joined the New York contingent and are assisting in the power recovery in the San Juan area.
Governor Cuomo's engagement of the Partnership for New York City, the city's leading business organization, to establish the Puerto Rico Relief & Rebuilding Fund at New York Community Trust, a public foundation, to make grants to local charitable organizations in Puerto Rico that are helping with recovery and rebuilding from the devastation of Hurricane Maria, focusing on the neediest households and communities. Funds and in-kind contributions are being solicited from the business community, with a minimum donation of $10,000.
A partnership with UNICEF USA and UPS that delivered critically needed supplies to Puerto Rican communities, including bottles of water donated by New Yorkers from across the state and emergency supply kits providing approximately 60,000 people with basic hygiene supplies, including water purification tablets, water buckets, soap, toothpaste, detergent, sanitary pads and more.
Deployment of emergency medical supplies to help ensure that Puerto Rican residents have access to critical medical care. At the request of Puerto Rico Governor Ricardo Rosselló, Governor Cuomo also readied teams of more than 100 medical personnel prepared to deploy to Puerto Rico.
Congresswoman Nydia Velázquez said, "Our neighbors in Puerto Rico still desperately need our help and with these actions, it is abundantly clear that New York is still firmly committed to helping them rebuild. I thank the Governor for his leadership and look forward to continuing to stand with Puerto Rico as they recover from the devastation from Hurricane Maria."
Congressman Jose Serrano said, "Recovery efforts in Puerto Rico are far from over and as these efforts continue, New York remains steadfast in our promise to help the island rebuild better and stronger. Alongside Governor Cuomo, we will continue to provide aid, assistance and personnel to residents of Puerto Rico in need to ensure a better and brighter future on the island for all."
Assemblyman Marcos Crespo, Chair of the NYS Assembly Puerto Rican/Hispanic Task Force said, "The hard work of New Yorkers who have traveled to Puerto Rico to help in recovery and reconstruction efforts is well demonstrated by the progress we are seeing in these efforts. A huge debt of gratitude is owed to these dedicated men and women from the private, non-profit and government sectors and to Governor Cuomo for his commitment to helping the island recover from the devastation caused by Hurricane Maria."
Con Edison Chairman and CEO John McAvoy said, "Our crews continue to be energized by the outpouring of gratitude from the people of Puerto Rico as we've come into their communities and restored power. Our third wave of employees dedicated to this mission has been arriving at the island over the past week, bringing to 500 the number of employees and contractors from Con Edison and Orange and Rockland Utilities involved in the restoration. We're pleased to be joined by other utility professionals from our region, and from around the country, engaged in the rebuilding and healing."
National Grid - New York President Ken Daly said, "We are extremely proud of our team and the work being done to help our neighbors in Puerto Rico. This is a major milestone for the coordinated New York effort being led by Governor Cuomo. National Grid remains committed to helping complete the job and I look forward to returning to Puerto Rico this week to view the progress firsthand and support the local residents."
PSEG Long Island President and Chief Operating Officer Dan Eichhorn said, "PSEG Long Island is proud to continue to support the restoration efforts in Puerto Rico, led by Gov. Cuomo. We are all encouraged by the great progress that has been made to date. Each wave of employees returning from their deployment has shared their experience with their colleagues at PSEG Long Island, explaining how it was a life changing experience because of the overwhelming resiliency and appreciation from the people of Puerto Rico."
Central Hudson Gas & Electric Corp. President and C.E.O. Michael L. Mosher said, "We're pleased to have contributed to the restoration of vital electric service to many of the residents in Puerto Rico. We remain committed to the continued restoration efforts taking place on the island and are proud of what has been accomplished so far."
We Energies and Wisconsin Public Service President Kevin Fletcher said, "We are grateful to be working side-by-side with our fellow utility workers from New York, as their experience and knowledge has been a valuable asset to our crews in the San Juan area. We are extremely proud to hear our field personnel are working seamlessly with their counterparts from New York to restore power to Puerto Rico. They are a true representation of the 'One Team, One Mission' mindset."
For more information about the recovery and relief efforts underway in Puerto Rico, and to learn how you can assist, please visit the Governor's Empire State Relief and Recovery Effort for Puerto Rico webpage.