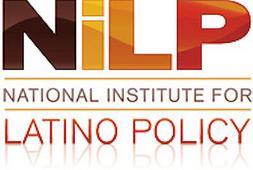 NiLP Latino Datanote
Siena College Poll: Latinos, Race and Sexual Relations in New York State
The NiLP Report
Latinos are most positive about the state of race relations in New York State, compared to Whites and Blacks, according to the latest Siena College Poll. This poll, conducted with a sample of 824 registered voters on January 7-11, found that 44 percent of Latinos thought race relations were either excellent or good, compared to 40 percent of Whites and 24 percent of Blacks.
Asked if they had been personally treated unfairly because of their race, ethnicity, gender or sexual preference, about a quarter of both Latinos and Whites stated they have been (24 percent), compared to 47 percent of Blacks.
Asked how significant a problem sexual harassment is in the workplace, 40 percent of Latinos and Blacks stated it was very significant, compared to 20 percent of Whites.
Were they aware of the problem of sexual harassment in their place of work? Latinos expressed the highest awareness of this (39 percent), compared to 36 percent of Whites and 34 percent of Blacks.
Asked if they felt racial-ethnic minorities in New York State experience discrimination, about a quarter of Latinos and Whites thought so (24 percent each), compared to 47 percent of Blacks..
Have they personally been a victim of sexual harassment? About the same percentage of all three groups (25-27 percent) stated they had been. As to when this harassment occurred, the majority of Latinos (51 percent) reported that it was in the last 5 years, compared to 36 percent of Blacks and 25 percent of Whites.
The sample of 824 New York State registered voter was 11 percent Latino, 18 percent Black and 66 percent White. The margin of error for the total sample is ±4 percentage points.
Further information
Siena College Research Institute
(518) 783-4270
_______________________________________________________________________________________________________
The NiLP Report on Latino Policy & Politics
is an online information service provided by the National Institute for Latino Policy. For further information, visit www.latinopolicy. org. Send comments to editor@latinopolicy.org.