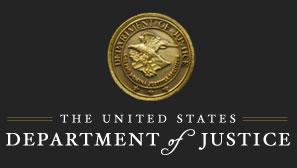 Virginia Man Pleads Guilty in Odometer and Title Fraud Scheme
A Norfolk, Virginia, man pleaded guilty to operating an odometer fraud scheme involving more than 50 vehicles, the Department of Justice announced.
Lawson W. Basnight, 48, recently pleaded guilty in the Eastern District of Virginia to one count of conspiracy to commit securities fraud and odometer tampering.
Basnight pleaded guilty before U.S. Magistrate Judge Douglas E. Miller. Sentencing is set for May 16.
"When consumers purchase a vehicle, they rely on recorded mileage totals in assessing a vehicle's cost, condition, and reliability for passenger safety," said Acting Assistant Attorney General Chad A. Readler of the Justice Department's Civil Division. "The Department of Justice will continue to work diligently to prosecute individuals who use altered odometers and phony titles to defraud consumers."
As part of his plea, Basnight acknowledged that, between 2010 and 2016, he purchased high-mileage vehicles online and then arranged to alter those vehicles' odometers to reflect false, lower mileage readings. He also obtained fraudulent Virginia motor vehicle titles with mileage readings matching the false, lower mileages on the odometers. Basnight used the fraudulent titles to sell the vehicles with inflated sales prices to subsequent purchasers. As a result, consumers paid more for their vehicles than they would have paid had they known the true mileages and were unknowingly driving high-mileage vehicles. Basnight agreed that his conduct caused between $250,000 and $550,000 in loss to consumers.
Trial Attorneys Jacqueline Blaesi-Freed and John W. Burke of the Civil Division's Consumer Protection Branch are prosecuting this case with assistance from Assistant U.S. Attorney Elizabeth Yusi of the U.S. Attorney's Office for the Eastern District of Virginia. The Virginia Department of Motor Vehicles and the National Highway Traffic Safety Administration Office of Odometer Fraud Investigation (NHTSA) investigated the case.
NHTSA estimates that odometer fraud in the United States results in consumer losses of more than $1 billion annually and has established a special hotline to handle odometer fraud complaints. Individuals having information relating to odometer tampering should call (800) 424-9393 or (202) 366-4761.
More information on odometer fraud is available on the NHTSA website at http://www.nhtsa.gov/Odometer-Fraud, and tips on detecting and avoiding odometer fraud are available at this page: www.nhtsa.gov/staticfiles/nvs/pdf/811284.pdf
For more information about the Consumer Protection Branch and its enforcement efforts, visit its website at http://www.justice.gov/civil/consumer-protection-branch.