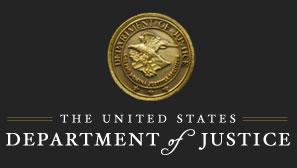 Department of Justice Files Amicus Brief in Montana School Choice Case
The Department of Justice recently filed an amicus brief with the Supreme Court of Montana supporting parents who claim that the state unconstitutionally discriminated against their children when it barred them from a private school scholarship program because they attend a religious school.
The case, Espinoza v. Montana Department of Revenue, involves children attending a Christian school who were denied participation in the Montana Tax Credit Scholarship Program after the Department of Revenue issued a rule declaring ineligible students attending schools owned or controlled "by a church, religious sect, or denomination." Under the scholarship program, Montana taxpayers can contribute up to $150 to privately run scholarship organizations and receive a tax credit. The scholarship organizations then provide scholarships for families attending non-public elementary and secondary schools in the state. The parents filed suit in December 2015 after their children were denied participation in the scholarship program because they attend a Christian school. A state trial court ruled in favor of the parents in May 2017 and issued an injunction requiring them to be allowed to participate. The state appealed, arguing that the rule is valid under state law, and that it does not violate the U.S. Constitution.
The United States' brief argues that excluding these families from the scholarship program because they have chosen to attend a religious school violates their rights under the U.S. Constitution's Free Exercise Clause, which forbids government discrimination on the basis of religion.
"The Constitution prohibits states from discriminating based on religion," said Associate Attorney General Rachel Brand. "Today's amicus brief is further proof that this administration will lead by example on religious liberty."
The United States' brief notes that school choice scholarships programs like this one are plainly permissible under the Establishment Clause. And, the brief argues, the Supreme Court's holding last year in Trinity Lutheran Church of Columbia v. Comer makes clear that blocking students attending religious schools from participating in such scholarship programs violates the Free Exercise Clause. In Trinity Lutheran, the Court held that a Colorado program providing recycled tires for playground surfacing violated the Free Exercise Clause when it excluded religious organization from the program. The Court held that "the Free Exercise Clause protects religious observers against unequal treatment and subjects to the strictest scrutiny laws that target the religious for special disabilities." The United States brief argues that the Montana scholarship program likewise cannot treat families attending religious schools unequally.
Today's filing addresses issues set forth in Attorney General Sessions' Guidance on Federal Law Protections for Religious Liberty issued on Oct. 6, 2017. The Guidance stated that "government may not target persons or individuals because of their religion" and may not "deny religious schools-including schools whose curricula and activities include religious elements-the right to participate in a voucher program, so long as the aid reaches the schools through independent decisions of parents."