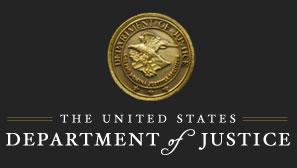 54-Count Federal Indictment Charges 12 Members and Associates of Mongols Motorcycle Gang With Racketeering Conspiracy and Three Others With Various Federal Crimes Including Large Scale Drug Trafficking
A 54-count superseding indictment was unsealed today, charging 12 members and associates of the Mongols Motorcycle Gang (Mongols) with racketeering conspiracy, announced Attorney General Jeff Sessions, Acting Assistant Attorney General John P. Cronan of the Justice Department's Criminal Division and U.S. Attorney Don Cochran of the Middle District of Tennessee. Three other individuals were charged with other federal crimes including large-scale drug trafficking allegedly from California to Tennessee and Kentucky, and crimes related to the Hobbs Act.
Joining U.S. Attorney Cochran in announcing these charges at a morning news conference were Assistant Special Agent in Charge Jack Webb of the Bureau of Alcohol, Tobacco, Firearms and Explosives' Nashville Division; Assistant Director Dewayne Johnson of the Tennessee Bureau of Investigation; and Clarksville Police Chief Al Ansley.
According to the indictment, members and associates of the Clarksville Chapter of the Mongols, engaged in a host of violent criminal activities, including murder, attempted murder, assault, kidnapping, robbery, extortion, witness tampering, money laundering, interstate travel in aid of racketeering, and large scale drug trafficking.
As stated in the indictment, the Mongols Motorcycle Gang identifies itself as an "outlaw" motorcycle gang, and is a nationwide and international organization with chapters located in different geographical areas. Most of the chapters are in California, but chapters have been established in other parts of the United States and in other countries, including Arizona, Arkansas, Colorado, Florida, Idaho, Indiana, Maryland, Missouri, Montana, Nevada, New York, North Carolina, Oklahoma, Oregon, Pennsylvania, Tennessee, Utah, Virginia, Washington, Australia, Canada, Denmark, Germany, Indonesia, Malaysia, Mexico, Singapore, Switzerland and Thailand.
This morning, local, state and federal law enforcement officers began arresting those charged in the indictment and all but one are in custody.
"Gangs that conspire to spread illegal drugs like methamphetamine and lethal opioids, extort legitimate businesses, and wage violence on our fellow Americans will be held accountable by the Department of Justice," said Attorney General Sessions. "Last year, we secured the convictions of more than 1,200 gang members, and, as this case makes clear, we are not slowing down. I want to thank the ATF and all of our incredible state, county, and local law enforcement partners who helped make today's indictment possible, including the Clarksville and Owensboro Police Departments, the Tennessee Bureau of Investigation, and four county sheriff's offices. Today's indictment is the next step in our efforts to dismantle gangs and stop the spread of deadly drugs and violent crime."
"Attorney General Sessions has made it clear that prosecuting violent offenders and reducing violent crime is a top priority of the Department of Justice," said U.S. Attorney Cochran. "Today's indictment and arrests have resulted in the removal of many dangerous individuals from neighborhoods in and around middle Tennessee and we intend to vigorously prosecute these individuals and hold them accountable for their actions. I commend the many law enforcement officers and prosecutors who have dedicated enormous amounts of time and effort in bringing these charges."
The indictment details allegations of violent, criminal activity and drug trafficking in and around the Clarksville area beginning in or about March 2015, by certain Mongols members or associates and continuing until the return of the indictment. The 12 individuals charged in the racketeering conspiracy are:
James Wesley Frazier aka "Slo-Mo" and "Special," 30, of Clarksville;
Aelix Santiago aka "Goon," "Big O," and "Big Offit," 29, of Clarksville;
Kyle Heade, 30, formerly of Fort Campbell, Kentucky;
Joel Aldridge aka "Sleezy" and "Spoon," 36, of Clarksville;
James Hines aka "Fester," 42, of Clarksville;
Michael Forrester, Jr. aka "Stix," 29, of Clarksville;
Jamie Hern aka "J-Roc," 38, of Clarksville;
Robert Humiston aka "Bric" aka "Brichands," 25, of Dover, Tennessee;
Michael Myers aka "Yea Yea," 33, of Oak Grove, Kentucky;
Michael Levi West aka "Smurf," aka "Blue," 35, of Clarksville; and
Adrianna Frazier aka "Adrianna Miles," 32, of Owensboro, Kentucky.
Charged with large-scale drug trafficking is:
Derek Leighton Stanley, 43, of Owensboro, Kentucky.
Charged with offenses related to Hobbs Act Robbery are:
Timothy Grant, 31, of Clarksville; and
Dustin McCracken aka "D," 28, of Clarksville.
Stephen Cole aka "Lurch," 36, of Clarksville remains at large and his whereabouts are unknown.
Allegations of criminal conduct contained in the indictment include:
Holding weekly meetings of the Mongols Clarksville Chapter at various residences and businesses in Clarksville for the purpose of discussing club business and to pay dues to support the criminal activities of the club;
Kidnapping and assaulting an individual, using a firearm and a Taser, at a motel in Clarksville on April 20, 2015;
Setting fire to and destroying the Sin City Motorcycle Clubhouse in Clarksville on May 17, 2015;
Kidnapping two individuals at gunpoint in the Clarksville area on May 22, 2015, and transporting them to a cemetery in Bumpus Mills, Tennessee, where one individual was murdered by shooting the victim at least eight times, including once in the head;
Robbing two individuals at gunpoint in the parking lot of a Clarksville apartment complex on July 3, 2015;
Breaking into a home in Hopkinsville, Kentucky on July 4, 2015, and pistol whipping the resident and stealing the resident's belongings while holding the victim at knifepoint;
On numerous occasions, travelling to California and transporting an aggregate total of at least 50 pounds of methamphetamine back to Tennessee for distribution in Tennessee and Kentucky;
Delivering an aggregate total of at least $300,000 in cash, the proceeds of methamphetamine sales, to a co-conspirator member of the Mongols California Harbor Chapter.
On Jan. 9, 2016, in Clarksville, purchasing 80 to 90 pills containing Oxymorphone, a schedule II substance, in exchange for $3,000 to $3,500;
On Jan. 16, 2016, in Clarksville, attempting to purchase 90 pills containing Oxymorphone, in exchange for $5,400; during this deal, Kyle Heade shot and wounded another individual, using a 9mm handgun;
Kidnapping two individuals at a residence in Clarksville and holding them at gunpoint while they interrogated one of the victims and searched the residence for drug proceeds on Jan. 17, 2016;
On April 24, 2016, three of the individuals charged were travelling from Oak Grove, Kentucky to Boone County, Missouri, where they were stopped by law enforcement for travelling in a stolen vehicle and found in possession of a Glock 9mm pistol with an extra 30 round magazine and a .40 caliber handgun; 113 grams of 100 percent pure methamphetamine; and varying amounts of other illegal controlled substances;
On May 11, 2016, one of the individuals charged sold approximately three grams of 96 percent pure methamphetamine to another individual;
Attempting to murder an individual on July 14, 2016, by shooting the victim multiple times for wearing clothing identifying himself as a member of another motorcycle club;
From Oct. 26, 2016, through on or about Nov. 9, 2016, kidnapping a woman from a hotel in Nashville, and physically assaulting her and threatening her while interrogating her about the death of a co-conspirator member of the Mongols California Harbor Chapter.
This case was investigated by the ATF; the Tennessee Bureau of Investigation; the Clarksville Police Department; and the Owensboro, Kentucky Police Department; with assistance from the Montgomery County, Tenn. Sheriff's Department; the Stewart County Sheriff's Department; the Christian County, Kentucky Sheriff's Department; the Davies County, Kentucky Sheriff's Department; and the Fort Campbell Army Criminal Investigation. Assistant U.S. Attorney Katy Risinger of the Middle District of Tennessee and Trial Attorney Robert Tully of the Criminal Division's Organized Crime and Gang Section are prosecuting the case.
An indictment is merely an allegation. All defendants are presumed innocent until proven guilty in a court of law.