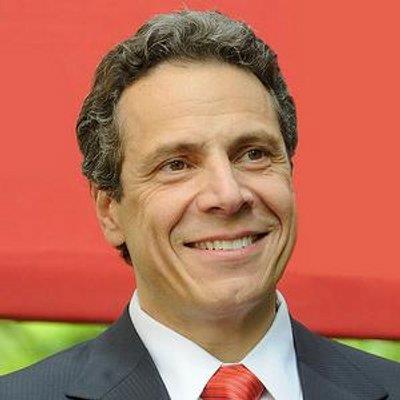 Governor Cuomo Announces $5.5 Million in Grant Opportunities Available to Support New Farmland Protection Initiatives Statewide
Two New Grant Programs Will Help Identify Available Farmland, Connect Farmers to Land Owners, and Expedite Preservation Projects
Builds on State's Historic Investment in Farmland Protection Across New York
Governor Andrew M. Cuomo recently announced $5.5 million is available through two new grant opportunities to advance farmland protection efforts throughout the state. Both programs will help preserve viable farmland in agricultural production, protecting it from development and conversion to non-farm uses. The funding will also help farmers identify available land and expedite the process of permanently protecting agricultural properties through perpetual conservation easements. These new initiatives are the result of the Governor's pledge in his 2017 State of the State address to improve regional collaboration to enhance farmland conservation efforts statewide.
"Agriculture remains a critically important part of New York's economy, and the protection and preservation of farmlands is crucial to the continued growth and future success of this industry," Governor Cuomo said. "These new grant programs will help maintain the economic viability of our farms, preserve our agricultural landscape and help ensure the strength of our food supply for current and future generations of New Yorkers."
Expanding New York's Farmland Protection Implementation Program
For the first time, the State's farmland protection program has been expanded to allow eligible applicants to implement an Option to Purchase a Perpetual Conservation Easement, also called an Option Agreement Project. This Option Agreement Project will lay the groundwork for landowners interested in permanently protecting their farms by pre-determining the value of development rights, which expedites the process when a formal application is submitted for the purchase of a perpetual conservation easement.
This new initiative provides a total of $5 million to eligible applicants, including municipalities, counties, soil and water conservation districts and land trusts. Grants of up to $500,000 will be awarded to cover costs associated with obtaining and administering an Option Agreement Project.
All applicants must submit their proposals through Grants Gateway here.
Applications can be submitted starting today and will be accepted until the available funding is fully committed.
More information about the application process is available on the Department of Agriculture and Markets website: www.agriculture.ny.gov/RFPS.html. For questions, contact David Behm at David.Behm@agriculture.ny.gov.
This new funding opportunity builds on the State's Farmland Protection Implementation Grant program, which helps cover the costs of buying a perpetual conservation easement, ensuring that valuable farmland remains in agricultural production forever. Under Governor Cuomo's leadership, the state has revitalized this program and committed historic funding to safeguard one of its most vital resources.
Since 2011, the State has invested more than $62 million in 82 conservation projects statewide. The 2017-18 State Budget includes another $20 million for the program, which will become available later this year. This week, the Governor also proposed an additional $20 million for the program in his Executive Budget address.
Advancing Regional Farmland Conservation Strategies
The new $500,000 Land Trust Grants program was created to advance farmland protection strategies identified by counties and municipalities throughout the state. The program provides competitive grants of up to $50,000 to land trusts. The funding will help develop local inventories of viable farmland and inform landowners of programs and opportunities to protect their properties from conversion to non-farm uses. It will also help expand outreach efforts to better connect willing landowners with farmers interested in leasing or buying their properties for agricultural production.
Applicants must apply through Grants Gateway starting today through March 5, 2018.
More details on eligibility and the application process are available at https://www.agriculture.ny.gov/RFPS.html. For questions, contact Jeffrey Kehoe at jeffrey.kehoe@agriculture.ny.gov.
Improving Outreach to Enhance Farmland Protection
Following the Governor's commitment to improve regional collaboration on farmland preservation efforts, Agriculture Commissioner Richard Ball sent a letter to stakeholders identifying new programs that were outlined in the Governor's 2017 State of the State proposal and funded in the 2017-18 State Budget. In November, the Department of Agriculture and Markets held a land planning workshop for organizations interested in submitting proposals for the State's Farmland Protection Implementation Grant program next spring. Last March, the Department also held a webinar for local governments to provide information on leasing development rights.
"No administration has done more to conserve New York's natural environment and support our rich agricultural heritage than Governor Cuomo, and today's announcement affirms that commitment," said Lieutenant Governor Kathy Hochul. "These grants will provide security for our hard-working growers while ensuring that this $5 billion sector of our state economy remains vibrant long into the future."
State Agriculture Commissioner Richard A. Ball said, "Through Governor Cuomo's innovative strategies, we can eliminate some of the major barriers facing current and future farmers. Access to land is one of the biggest hurdles. Without land, they can't farm and without farming, we have no food. I am excited to implement these new opportunities to encourage conservation efforts and keep agricultural operations up and running for generations to come."
Senate Agriculture Committee Chair Patty Ritchie Said, "New York State is already one of the best places in the country to start or expand a farm operation. Guaranteeing there's enough land for our hardworking farmers to grow and produce the farm-fresh food and products New Yorkers demand only makes our state even more attractive. I have been proud to advocate for investments in protecting farmland, as it is one of our most vital resources. These efforts ensure New York State Agriculture will continue to grow, create jobs and lead the way as an economic engine for our entire state."
Assembly Agriculture Committee Chair Bill Magee said, "I support these efforts to keep our farmland used by the growers, producers, distributers and consumers of the food and farm products we all need and enjoy. This continued commitment assists landowners to retain the value of their land for agricultural uses, supporting a sustainable agricultural economy in New York State."
David Fisher, New York Farm Bureau President, said, "New York Farm Bureau has made the preservation of farmland a longstanding priority, and we appreciate New York State's continued commitment to it as well. It is important that we remove development pressures and ensure that viable farmland exists for the next generation of farmers."