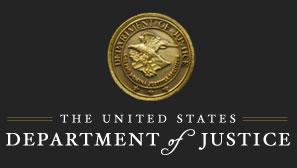 Former Chief-Of-Staff for Laborers International Union of North America (LIUNA) and Former D.C. Attorney Charged With Healthcare Fraud and Thefts From LIUNA
A former chief-of-staff for LIUNA in Washington D.C. was charged with health care fraud and stealing from LIUNA.
Acting Assistant Attorney General John P. Cronan of the Justice Department's Criminal Division; District Director Mark Wheeler of the Department of Labor's Office of Labor Management Standards Washington, D.C., District Office; Regional Director Michael Schloss, Washington District Office, of the Department of Labor's Employee Benefits Security Administration; and Special Agent in Charge Robin Blake of the Department of Labor Office of Inspector General's Office of Labor Racketeering and Fraud Investigations Washington, D.C., made the announcement.
On Jan. 18, a grand jury in Washington, D.C. indicted Roderick Marvin Bennett, 49, of Alexandria, Virginia, the former chief-of-staff for LIUNA, in a five-count indictment with three counts of theft from a labor organization, one count of health care fraud conspiracy and one count of health care fraud. Mr. Bennett will appear before U.S. District Judge Christopher R. Cooper at a later date.
LIUNA is a labor organization that represents more than 580,000 laborers in the construction industry in the United States and Canada. For approximately four years, until October 2016, Bennett served as the chief-of-staff at LIUNA headquarters in Washington, D.C. According to the indictment, from December 2013 to October 2016, Bennett made numerous unauthorized personal charges on his LIUNA-issued AMEX card totaling at least $170,000, which was contrary to the rules of LIUNA governing use of the AMEX card and which provided no benefit to LIUNA. The alleged unauthorized charges by Bennett included:
Personal trips to Las Vegas, New York City and Orlando, Florida;
Boat slip charges in Prince William Marina for his private boat;
More than $33,000 in hotel and restaurant charges in Washington, D.C.;
Personal electronics and toys, storage space, lawn care and furniture and antiques for his home;
Private school tuition;
A puppy and veterinary and kennel services;
Lavish jewelry, luxury wristwatches and gold-flecked makeup; and
Personal clothing, shoes, and dry cleaning services.
In addition, the indictment charge Bennett and Aimee Occhetti of The Villages, Florida, an attorney formerly of the District of Columbia, with health care fraud conspiracy and health care fraud. According to the allegations, Bennett arranged for Occhetti to be fraudulently placed on the LIUNA Healthcare Plan even though Occhetti was not a full-time employee of LIUNA and therefore not eligible to participate in the plan. The indictment further alleges that Occhetti obtained more than $66,000 in medical reimbursements from Aetna to which she was not entitled.
The case was investigated by the U.S. Department of Labor. The case is being prosecuted by Trial Attorney Vincent Falvo of the Criminal Division's Organized Crime and Gang Section.