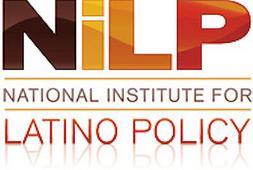 NiLP Latino Datanote
Latinos on the New York City Council Payroll
By Angelo Falcón
The NiLP Report
As we have explored the problem of Latino underrepresentation in New York City government employment, one agency we have had difficulty getting useful information is the City Council. A database compiled by SeeThroughNY makes it possible for us to at least get a glimpse into the composition of their payroll.
The latest employment data from the city for 2017 found that Latinos are 19.7 percent of the municipal workforce, despite being 27.2 percent of the city's overall labor force. From these data it was not possible to break out the City Council numbers since they were buried in a functional code labeled "Other." The SeeThroughNY data on the City Council payroll provides very limited information, but at least allows a first look at Latino representation on the staff of this important legislative body.
In 2017, of the 926 staff members in the City Council, 195 or 21.1 percent were Latino. This is a higher level of representation than we found for city government as a whole, exceeded only by the Police Department (24. percent).
The average pay for Latinos was $50,844.54 compared to $53,897.61 for non-Latinos. The number of Latinos earning $100,000 and above was 22, or 11.1 percent of the Latino total. This compares to 88 non-Latinos, or 12.1 percent of the non-Latino total. Latinos made up 24.9 percent of the total staff's aggregate income.
In terms of gender, women made up 52.4 percent of total Latino Council staff, compared to 42.3 percent of non-Latino staff. The average pay of Latina women was $49,648.08 compared to $50,977.99 for the Latino men. Among the non-Latino employees, the average pay for women was $49,625.38 compared to $53,897.61 for the men.
This is simply a first cut of City Council personnel data. It would be useful to get a more detailed and publicly available profile of this group of employees to assure that they more or less reflect the population they serve and that racial-ethnic and gender disparity issues are adequately addressed.
_____________________________________________________________________________________________________
The NiLP Report on Latino Policy & Politics
is an online information service provided by the National Institute for Latino Policy. For further information, visit www.latinopolicy. org. Send comments to editor@latinopolicy.org.