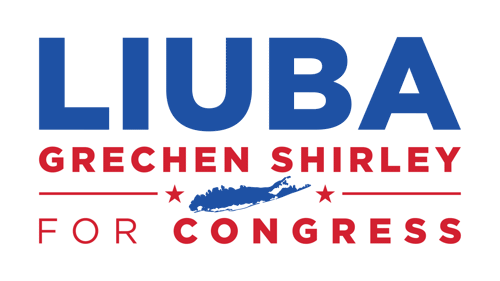 Dear friend --
Hope you're enjoying your Super Bowl party! We just wanted to check in and remind you that if you like supporting the scrappy underdog, we've got just the team for you.
Team Liuba is building our bench and we need your help. Thousands of supporters from across the district and across the country have gotten off the sidelines and into this race.
Can you sign up to join the team right now?
I WILL ATTEND A VOLUNTEER EVENT
Peter King's war chest is no match for the grassroots organization that's ready to hit the field here in NY-02.
With your help, we'll be able to keep the drive going in 2018, all the way to the halls of Congress.
Thanks,
Team Liuba
Stay in Touch with Liuba:
Website | Facebook | Twitter | Instagram
Paid For By Liuba For Congress
Liuba For Congess
77 Ireland Place
P.O. Box 694
Amityville NY 11701 United States
If you believe you received this message in error or wish to no longer receive email from us, please unsubscribe.