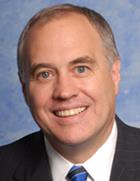 DiNapoli: 26 School Districts in Fiscal Stress
Twenty-six school districts have been designated as fiscally stressed under New York State Comptroller Thomas P. DiNapoli's Fiscal Stress Monitoring System. This is a decrease from 59 districts that were listed in stress last year.
"While it is welcome news that so few school districts across the state have been classified as in fiscal stress, school officials should remain vigilant and carefully consider how their budgeting decisions will affect their long-term fiscal condition and local taxpayers," DiNapoli said.
This is the fifth year DiNapoli's office has assessed levels of fiscal stress in school districts. Using financial indicators that include year-end fund balance, cash position, short-term borrowing and patterns of operating deficits, DiNapoli's monitoring system creates an overall fiscal stress score which drives the classification.
This year, two school districts are designated in "significant fiscal stress," seven in "moderate fiscal stress" and the remaining 17 as "susceptible to fiscal stress." The scores are based on the evaluation of 674 school districts with fiscal years ending on June 30, 2017.
The two school districts that were classified in "significant stress" were East Aurora (Erie County) and Eldred (Sullivan). The seven districts considered in "moderate fiscal stress" were: Cortland (Cortland); Eastport-South Manor (Suffolk); Harpursville (Broome); Norwich (Chenango); Rhinebeck (Dutchess); Sandy Creek (Oswego); and Schenevus (Otsego).
A report released by DiNapoli in conjunction with the fiscal stress scores showed the regions with the highest percentage of stressed school districts last year were Central New York (8.3 percent) and the Southern Tier (8.1 percent). The report also highlighted that 40 counties in the state had no school districts designated in fiscal stress under the scoring system.
The scores are based on financial information submitted as part of each district's ST-3 financial report filed with the State Education Department as of Dec. 29, 2017. Today's announcement does not include scores for the dependent school districts in the "Big Four" cities of Buffalo, Rochester, Syracuse and Yonkers. Information for these districts will be incorporated into the scoring for their respective cities later this year. The monitoring system does not score New York City.
DiNapoli's office recently implemented system enhancements which were developed with direct input from local government and school district officials. The changes provide local officials with more helpful, easy-to-understand information that can help them address specific challenges facing their communities.
For a list of school districts designated in fiscal stress, visit: http://www.osc.state.ny.us/localgov/fiscalmonitoring/schools/stresslist.htm
To search the complete list of school district fiscal stress scores, visit: http://wwe1.osc.state.ny.us/localgov/fiscalmonitoring/fsms.cfm
For a copy of the fiscal stress report, visit: http://www.osc.state.ny.us/localgov/fiscalmonitoring/pdf/common-themes-for-school-year-2016-17.pdf
Find out how your government money is spent at Open Book New York. Track municipal spending, the state's 140,000 contracts, billions in state payments and public authority data. Visit the Reading Room for contract FOIL requests, bid protest decisions and commonly requested data.