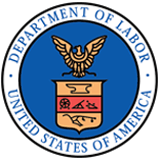 Court Orders Illinois Business Owner to Restore Losses To Retirement Plan and Trust After Fiduciary Violations
Following a U.S. Department of Labor investigation, the U.S. District Court for the Northern District of Illinois entered a judgment requiring Michael Lewis, former president of Acme Orthotics and Prosthetic Laboratories Inc., to restore $128,535.75 in losses owed to the company's Profit Sharing 401(k) Plan and Trust ("Plan").
As fiduciaries, Lewis and co-defendant Monica Fox failed to remit $58,531.72 in employee salary deferral contributions and loan repayment contributions, including lost opportunity costs, to the plan from July 2010 through April 2012. In addition, Lewis liquidated $70,004.03 in plan assets, including lost opportunity costs, from April 2012 to March 2015 and used the funds for non-plan purposes.
Headquartered in Chicago, Acme Orthotic and Prosthetic Laboratories Inc., sponsored the plan and closed it in February 2015. Lewis was Acme's president and sole owner; Fox was Acme's executive director responsible for the company's payroll.
"The Department will aggressively pursue those who misuse assets of private-sector benefit plans," said Employee Benefits Security Administration (EBSA) Regional Director Jeffrey A. Monhart, in Chicago.
The judgment permanently enjoins Lewis and Fox from acting as fiduciaries or service providers to employee benefit plans subject to Employment Retirement Income Security Act of 1974.
The case was investigated by the Chicago EBSA office and litigated by the Chicago Regional Solicitor's Office.
Employers and workers can reach EBSA toll-free at 866-444-3272 for help with problems related to private sector retirement and health plans. Additional information can be found at http://www.dol.gov/ebsa.
Civil Action No. 16-cv-03878