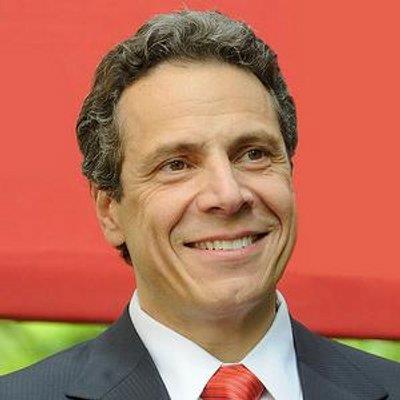 Governor Cuomo Announces State Fair's Drone Film Festival and Competition Returns for Second Year
International Competition Highlights the Fast-Emerging Drone Technology Industry, Rapidly Growing in Central New York and the Mohawk Valley
Competition and Festival Complements "Central NY Rising" - The Region's Comprehensive Strategy to Revitalize Communities and Grow the Economy
Governor Andrew M. Cuomo recently announced that the Great New York State Fair's Drone Film Festival and Competition has opened for entries. This is the second year of the competition and festival, which highlights and complements the state's large investment in growing the unmanned aerial vehicle industry. The competition is open to all amateur, professional and corporate filmmakers who use video from drones in their work. Rules, categories, and costs for the competition can be found on the event website at FilmFreeway.com, where filmmakers will also upload their videos for consideration. The drone competition complements Central NY Rising, the region's comprehensive strategy to grow the economy. Central New York and the Mohawk Valley are home to New York State's Drone Corridor, a 50-mile area devoted to cutting-edge research and development for the fast-growing drone industry.
"We are building the unmanned aerial vehicle industry from the ground up in Upstate New York, with the goal of becoming a global hub in drone research and development," Governor Cuomo said. "This film festival and competition highlights our investment and draws attention to the amazing work being done with drones, while continuing the economic growth seen in Central New York."
Filmmakers can submit videos in eight categories:
New York State Drones, for films made only in New York State;
Narrative, in which drone video helps to tell a narrative story;
Landscape/Architecture, for videos highlighting beautiful or interesting scenes;
Showreel, in which drone videographers show highlights of their best work;
Sports, for videos about athletic action;
Student, for works created by high school or college students;
Corporate/Industrial/Business, for films that feature drones and/or the people who work with them; and
News, a new category this year, for videos in which drones contribute to coverage of a news story.
In addition, the competition includes a new category: Drone Photos, for still photographs taken by drones.
Gold, silver and bronze medals will be awarded in each category. The gold medal winners will also compete for the top prize, Best in Show, which carries a $250 award. Winning videos will be screened at an evening ceremony in the Art & Home Center's Empire Theater on Sunday, Aug. 26.
Acting New York State Fair Director Troy Waffner said, "Central New York's rise as a major center of drone research and development is changing lives around the world, from agriculture to medicine to government and everything in between. Our competition aims to highlight its importance in the arts while encouraging young people to consider careers in this fast-emerging industry."
Last year's Best in Show video, Cargo Drones in Amazon: Behind the Scenes, presented the story of using an unmanned aerial vehicle for the first time to deliver medicine needed to save a snake bite victim deep into the Amazon rainforest. Other gold medal videos presented new views of the Erie Canal, took viewers inside an expedition to Alaska, and showed the rugged beauty of Iceland.
The competition is managed by Michael Massurin, Executive Director of the Syracuse International Film Festival. He oversees a team of experienced judges and industry leaders. Entry fees for most categories are $25. Student entries are $5 and entries in the corporate category are $50. Entries close June 30. Most categories require that at least 50 percent of the film was shot using a drone or other unmanned aerial vehicle.
The Drone Corridor
New York State created the drone corridor in 2016, a 50-mile area of Central New York and the Mohawk Valley, with the intention of building on the region's long history with aviation and sensing systems to create a global hub for research, development and manufacturing of systems for unmanned aerial vehicles. The state connected companies that create software, equipment, and systems to the best minds in Central New York, including the region's colleges and universities, skilled manufacturers, military assets, and an FAA-approved test site—creating regional exponential growth in the unmanned aerial vehicle industry.
The development of the drone corridor is making Central New York an integral part of a trillion-dollar global industry, attracting business development and new drone technology to the state.
Accelerating Central NY Rising
Today's announcement complements "Central NY Rising," the region's comprehensive blueprint to generate robust economic growth and community development. The State already has invested nearly $3 billion in the region since 2012 to lay the groundwork for the plan - capitalizing on global market opportunities, strengthening entrepreneurship and creating an inclusive economy. Today, unemployment is down to the lowest levels since before the Great Recession; personal and corporate income taxes are down; and businesses are choosing places like Syracuse, Oswego and Auburn as a destination to grow and invest in.
Now, the region is accelerating Central NY Rising with a $500 million State investment through the Upstate Revitalization Initiative, announced by Governor Cuomo in December 2015. The State's $500 million investment will incentivize private business to invest well over $2.5 billion - and the region's plan, as submitted, projects up to 5,900 new jobs. More information is available here.
The New York State Fair, operated by the New York State Department of Agriculture and Markets, runs from August 22 to September 3, 2018. The Fair's mission, reflected in its theme, "FIND YOUR GREAT," is to showcase the best of New York agriculture while providing top-quality entertainment.
The home of the Great New York State Fair is a 375-acre exhibit and entertainment complex that operates all year. A year-round schedule of events is available on the Fair's website. Find The Great New York State Fair on Facebook, follow @NYSFair on Twitter, on Snapchat at nysfair and enjoy photos at the Fair's Flickr photo archive. Also, New Yorkers are invited to send their ideas for the Great New York State Fair at statefairideas@agriculture.ny.gov.