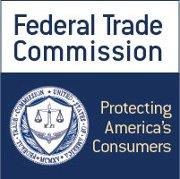 Bollman Hat Company Settles with FTC, Agrees to Stop Making Deceptive 'Made in USA' and Certification Claims
A Pennsylvania-based company has agreed to stop making false claims that the hats and other products it sells are all or virtually all made in the United States, and to stop deceptive use of its "American Made Matters" certification and marketing materials under a settlement with the Federal Trade Commission.
In a complaint against Bollman Hat Company, and its wholly-owned subsidiary SaveAnAmericanJob, LLC, the FTC alleges that Bollman and its subsidiary deceived consumers with "Made in USA" claims for its hats and third-party products. According to the complaint, Bollman and its subsidiary marketed hats with claims such as "American Made Matters," "Choose American," and "Made in USA since 1868." In fact, more than 70 percent of their hat styles are wholly imported as finished products. Of the remaining styles, many contain significant imported content, according to the complaint.
Bollman and its subsidiary are located together near Reading, Pennsylvania. Bollman sells hats under the Bollman, Bailey Western, Betmar, Country Gentleman, Eddy Bros., Helen Kaminski, Jacaru, Kaminski XY, Kangol, Karen Kane, and Pantropic labels, and under private label brand names. Their products are advertised through websites and social media accounts and in stores.
In its complaint, the FTC also alleges that Bollman and its subsidiary made deceptive claims for its own and third-party products through a U.S.-origin seal they introduced in 2010, known as "American Made Matters." In addition to using the "American Made Matters" seal to market their own products, Bollman and its subsidiary have licensed the seal to any company that claimed it had a United States-based manufacturing factory or one product with a U.S.-origin label, and met several membership requirements, including self-certifying that at least 50% of the cost of at least one of their products was incurred in the United States, with final assembly or transformation in the U.S., and paying an annual licensing fee of $99. Bollman and its subsidiary have represented to consumers that the seal was "for consumers looking to shop for American made products directly from our members and sponsors."
According to the FTC, the seal falsely represents by implication that the companies and products using it have been endorsed or certified by an independent third party, and that Bollman and its subsidiary possess competent and reliable evidence that products carrying the seal are all or virtually all made in the United States. The complaint alleges that, in fact, Bollman and its subsidiary do not have this evidence and have used the seal to promote their own products that contain significant imported content.
Under the terms of the proposed settlement, Bollman and its subsidiary are prohibited from making unqualified U.S.-origin claims for their products unless they can show that the products' final assembly or processing – and all significant processing – take place in the United States, and that all or virtually all ingredients or components of the product are made and sourced in the United States. Under the order, any qualified Made in USA claims must include a clear and conspicuous disclosure about the extent to which the product contains foreign parts, ingredients, and/or processing.
Bollman and its subsidiary also are required to disclose any material connection they have with any certification they use to tout their products. They also are prohibited from claiming that a product or service meets their certification standard unless an entity with no material connection to them independently and objectively evaluates the product or service, or they disclose that certified products or services meet the standard through self-certification.
The order also prohibits Bollman and its subsidiary from making untrue, misleading or unsubstantiated country-of-origin claims in their marketing materials about any product, and it prohibits them from providing to others the means to make deceptive origin or certification claims about their products.
This is the third case involving deceptive Made in USA claims that the FTC has brought in the last 12 months. The FTC's Enforcement Policy Statement on U.S. Origin Claims and its Endorsement Guides provide further guidance.
The Commission vote to issue the complaint and accept the proposed consent order was 2-0. The FTC will publish the consent agreement package in the Federal Register shortly. The agreement will be subject to public comment for 30 days, beginning today and continuing through February 23, 2018, after which the Commission will decide whether to make the proposed consent order final. Comments can be filed electronically or in paper form by following the instructions in the "Supplementary Information" section of the Federal Register notice.
NOTE: The Commission issues an administrative complaint when it has "reason to believe" that the law has been or is being violated, and it appears to the Commission that a proceeding is in the public interest. When the Commission issues a consent order on a final basis, it carries the force of law with respect to future actions. Each violation of such an order may result in a civil penalty of up to $40,654.
The Federal Trade Commission works to promote competition, and protect and educate consumers. You can learn more about consumer topics and file a consumer complaint online or by calling 1-877-FTC-HELP (382-4357). Like the FTC on Facebook(link is external), follow us on Twitter(link is external), read our blogs and subscribe to press releases for the latest FTC news and resources.