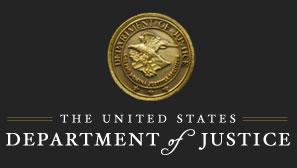 Two Top Leaders in Italy and Five Us Residents Indicted for Racketeering, Health Care Fraud and Drug Trafficking Conspiracies to Distribute Opioids Resulting in Deaths Involving "Pill Mills" Operating in Tennessee and Florida
Investigation is Part of the Attorney General's Opioid Fraud and Abuse Task Force Initiative
A federal grand jury in Knoxville, Tennessee, recently returned a 14-count superseding indictment unsealed charging seven individuals for their roles in a Racketeer Influenced and Corrupt Organization (RICO) conspiracy and drug trafficking conspiracy to distribute and dispense oxycodone, oxymorphone and morphine outside the scope of professional practice and not for a legitimate medical purpose and resulting in deaths, maintenance of drug-involved premises, distribution of oxycodone resulting in death, conspiracy to defraud the United States through the solicitation and receipt of illegal healthcare kickbacks and money laundering.
Attorney General Jeff Sessions, Acting Assistant Attorney General John P. Cronan of the Justice Department's Criminal Division, U.S. Attorney J. Douglas Overbey of the Eastern District of Tennessee and Special Agent in Charge Renae M. McDermott of the FBI's Knoxville Division made the announcement.
"Throughout this country, and certainly in Tennessee and Florida, the illegal and unconscionable mass-distribution of prescription opioids through the operation of illegal pain clinics has taken a heavy toll on our citizens, families and communities," said Attorney General Sessions. "This sort of profiteering effectively trades human lives for financial riches. The U.S. Department of Justice is determined to stamp out the operation of illegal pain clinics by all legal means, including finding and arresting those responsible wherever they may be in the world."
"The Eastern District of Tennessee has been at the forefront in the battle against illegal pain clinics and mass-prescribing of opioids for years," said U.S. Attorney Overbey. "Now, under the leadership of Attorney General Sessions, additional resources have been made available through recent Department of Justice initiatives, including the Opioid Fraud and Abuse Task Force. This latest indictment is a real and tangible result of all of those combined efforts. The citizens of East Tennessee can be assured that we are committed to ridding our district of illegal pill mills."
Luca Sartini, 58, of Rome, Italy, and Miami; Luigi Palma aka Jimmy Palma, 51, of Rome, Italy, and Miami; Benjamin Rodriguez, 42, of Delray Beach, Florida; Sylvia Hofstetter, 53, of Knoxville; Courtney Newman, 42, of Knoxville; Cynthia Clemons, 45, of Knoxville; and Holli Womack aka Holli Carmichael, 44, of Knoxville, are charged in a third superseding indictment filed in the Eastern District of Tennessee.
On Jan. 19, Sartini and Palma were arrested in the Rome, Italy-area by Italian authorities. Extradition is being sought by the United States. Rodriguez is set to self-surrender. All other defendants were previously charged in prior indictments. The case has been assigned to Chief U.S. District Court Judge Thomas A. Varlan in Knoxville.
According to the indictment, Sartini, Palma, Rodriguez, Hofstetter and a co-conspirator charged in another indictment, from about April 2009 to March 2015, ran the Urgent Care & Surgery Center Enterprise (UCSC), which operated opioid based pain management clinics, "pill mills," in Florida and Tennessee, where powerful narcotics were prescribed and/or dispensed. The defendants are alleged to have hired medical providers with DEA registration numbers, which would allow the providers to prescribe controlled substances. The prescriptions were primarily large doses of highly addictive and potentially deadly controlled substances. As alleged in the indictment, individuals seeking prescriptions would often travel long distances purporting to suffer from severe chronic pain.
The superseding indictment alleges the defendants distributed quantities of oxycodone, oxymorphone and morphine sufficient to generate clinic revenue of at least $21 million. As per the indictment, the clinics did not accept insurance, received gross fees and ordered unnecessary drug screenings defrauding Medicare. Shell companies were set up to launder the proceeds.
As alleged in the indictment, approximately 700 UCSC enterprise patients are now dead and a significant percentage of those deaths, directly or indirectly, were the result of overdosing on narcotics prescribed by the USSC Enterprise. As alleged in the indictment, the narcotics prescribed by the UCSC enterprise contributed to the deaths of another significant percentage of those patients.
The indictment further alleges that many patients arrived in groups, who were sponsored by drug dealers who paid for the pain clinic visits and prescriptions to obtain all or part of the opioids and other narcotics prescribed to the purported pain patients. In return, drug addicted patients would receive a portion of prescribed narcotics for free from the sponsor.
To date, as a result of this investigation, approximately 30 narcotics traffickers have been charged and convicted federally, and approximately 80 to 90 smaller narcotic distributers have also been charged and convicted. Today's superseding indictment is among 35 related indictments charging approximately 140 individuals, including medical providers who worked at the pill mills, with various crimes.
The charges in the indictment are merely allegations, and the defendants are presumed innocent until proven guilty beyond a reasonable doubt in a court of law.
The superseding indictment is the result of an investigation conducted by the the U.S. Attorney's Office for the Eastern District of Tennessee, Criminal Division's Organized Crime and Gang Section, , and the FBI High Intensity Drug Trafficking Area (HIDTA) which is comprised of investigators assigned to the task force by the Loudon County Sheriff's Office, Knoxville Police Department, Blount County Sheriff's Office, Roane County Sheriff's Office, Harriman Police Department and Clinton Police Department. Other agencies provided invaluable assistance, including the Rome Attaché of the Justice Department's Office of International Affairs; the FBI's liaison in Rome; the FBI Miami Health Care Fraud Strike Force; the Hollywood, Florida Police Department; the U.S. Department of Health and Human Services; the Tennessee Department of Health; and the DEA's Knoxville Diversion Group. The Department of Justice extends its gratitude to Interpol and the Italian Financial Police (Guardia di Finanza) for their assistance in locating and apprehending the defendants.
Assistant U.S. Attorneys Tracy L. Stone and Anne-Marie Svolto of the Eastern District of Tennessee, and Trial Attorney Kelly Pearson of the Criminal Division's Organized Crime and Gang Section, are prosecuting the case.
In light of the nationwide opioid epidemic which led to the declaration of a public health emergency by the Acting Secretary of the Department of Health and Human Services on Oct. 26, 2017, this superseding indictment represents just the latest in a series of federal efforts in the Eastern District of Tennessee meant to combat the scourge of prescription opioids.