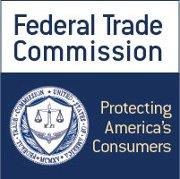 Dealing with opioid withdrawal or addiction
by Mamie Kresses
Senior Attorney, Division of Advertising Practices FTC
When people seek help for opioid withdrawal or addiction, it's vital that they get the right kind of help. Products that promise miracle cures or fast results can cost precious time and money, lead to relapse, and even be dangerous. In the midst of the national opioid crisis, the FTC and the Food and Drug Administration (FDA) recently announced that they are sending joint warning letters to numerous companies making potentially bogus – and illegal – claims that their products help with withdrawal symptoms or addiction.
Both the FTC and FDA monitor advertising claims about dietary supplements and other health products – and those claims have to be true, accurate, and supported by competent and reliable scientific evidence. So it would be illegal to claim that a product or service provides a benefit when it doesn't – for example, saying a pill can cure something when it won't – or when the science behind the claim doesn't back it up. The warning letters advise the companies to review the scientific support for their claims and, if necessary, remove or change those claims.
In another response to the crisis, the FTC also partnered with the Substance Abuse and Mental Health Services Administration (SAMHSA) to release a fact sheet on getting the right help with opioid dependence or withdrawal. People seeking assistance for themselves or a loved one should start with SAMHSA's National Helpline: 1-800-662-HELP (4357) for live, free, confidential treatment referral and information, as well as SAMHSA's confidential treatment locator. Also, check out the fact sheet for a list of questions to ask a doctor before taking any dietary supplement, for any reason.
Curious about how the FTC and FDA work together? Read more. And to share, download and print the fact sheet, please visit ftc.gov/opioidhelp.