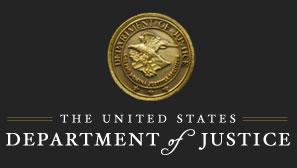 Colombian National Sentenced to Prison for Conspiracy to Bribe Federal Agent to Dismiss Indictment Against Colombian Narcotics Kingpin
A Colombian national was recently sentenced to 27 months in prison for his participation in a conspiracy and bribery scheme that resulted in the dismissal of a drug trafficking indictment filed against a Colombia-based drug kingpin, announced Acting Assistant Attorney General John P. Cronan of the Justice Department's Criminal Division.
According to admissions in his plea agreement, Juan Carlos Velasco Cano, 49, acted as an intermediary between U.S. Immigration and Customs Enforcement (ICE) Homeland Security Investigations Special Agent Christopher V. Ciccione II, 52, of Phoenixville, Pennsylvania, and Colombian national Jose Bayron Piedrahita Ceballos, 58, to use Ciccione's official position to cause a drug trafficking indictment against Piedrahita to be dismissed and to obtain official authorization for Piedrahita to enter the United States.
Velasco admitted that Piedrahita gave Ciccione approximately $20,000 in cash, dinner, drinks and prostitution during an extended hotel stay in Bogota, Colombia in exchange for Ciccione using his official position to obtain the dismissal of the indictment against Piedrahita. In furtherance of the scheme, Velasco arranged for a meeting of the conspirators in Bogota; facilitated communications between Piedrahita and Ciccione; and received confidential law enforcement information from Ciccione about himself and others, including the names of a confidential source and cooperating witnesses.
Velasco was sentenced by U.S. District Judge Robert N. Scola, Jr. of the Southern District of Florida. Ciccione will be sentenced on Feb. 9 and Piedrahita is currently incarcerated in the Republic of Colombia.
The U.S. Department of the Treasury's Office of Foreign Assets Control designated Piedrahita as a Specially Designated Narcotics Trafficker pursuant to the Foreign Narcotics Kingpin Designation Act on May 3, 2016.
ICE's Office of Professional Responsibility, the Department of Homeland Security's Office of Inspector General and the FBI investigated the case. The Department of Justice's Office of International Affairs, the Office of the Judicial Attaché in Colombia and the Drug Enforcement Administration provided valuable assistance to the investigation. The Colombian Attorney General's Office also provided invaluable support. Trial Attorneys Luke Cass and Jennifer A. Clarke of the Criminal Division's Public Integrity Section are prosecuting the case.