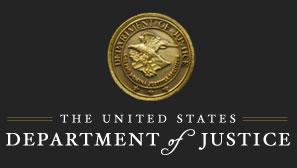 Michigan Doctor Sentenced to Prison for $1.7 Million Health Care Fraud Scheme
A Detroit, Michigan-area doctor was recentl sentenced to 24 months in prison for his role in a $1.7 million health care fraud scheme that involved billing Medicare for physician home visits that were medically unnecessary and/or were billed under unwarranted treatment codes that resulted in inappropriately high payments.
Acting Assistant Attorney General John P. Cronan of the Justice Department's Criminal Division, U.S. Attorney Matthew Schneider of the Eastern District of Michigan, Special Agent in Charge David P. Gelios of the FBI's Detroit Division and Special Agent in Charge Lamont Pugh III of the U.S. Department of Health and Human Services Office of Inspector General's (HHS-OIG) Chicago Regional Office made the announcement.
Gerald Daneshvar M.D., 41, of West Bloomfield, Michigan, was sentenced by U.S. District Judge Avern Cohn of the Eastern District of Michigan. Daneshvar was convicted in May 2017 after a two-week jury trial of one count of conspiracy to commit health care fraud. Daneshvar's co-defendant, Stephen Mason, M.D., was previously sentenced to 18 months on Aug. 22, 2017, and his other co-defendant, Leonard Van Gelder, M.D., awaits sentencing. Mason and Van Gelder had each previously pleaded guilty to one count of conspiracy to commit health care fraud.
According to the evidence presented at trial, from August 2012 through August 2013, Daneshvar and his co-conspirators worked for Lake MI Mobile Doctors (Mobile Doctors), a home visiting physician company that provided doctor's visits to purportedly homebound Medicare patients. While working at Mobile Doctors, Daneshvar billed Medicare for home patient visits that did not qualify for payment because the patients either were not sick or were not homebound. Daneshvar conspired with others to bill Medicare for the highest paying codes for these visits, even though the visits were short and perfunctory, or were unnecessary, the evidence showed. Additionally, Daneshvar referred these patients for home health services that were unnecessary and were then billed to Medicare. In exchange, Daneshvar was paid more by Mobile Doctors.
The chief executive officer of Mobile Doctors pleaded guilty in a related case in the Northern District of Illinois and was sentenced to 15 months in prison. Another doctor who operated out of the Chicago branch of Mobile Doctors was convicted after trial and sentenced to 40 months in prison.
The FBI and HHS-OIG investigated the case, which was brought as part of the Medicare Fraud Strike Force under the supervision of the Criminal Division's Fraud Section and the U.S. Attorney's Office for the Eastern District of Michigan. Fraud Section Trial Attorneys Amy Markopoulos and Stephen Cincotta prosecuted the case.
The Fraud Section leads the Medicare Fraud Strike Force, which is part of a joint initiative between the Department of Justice and HHS to focus their efforts to prevent and deter fraud and enforce current anti-fraud laws around the country. The Medicare Fraud Strike Force operates in nine locations nationwide. Since its inception in March 2007, the Medicare Fraud Strike Force has charged over 3,500 defendants who collectively have falsely billed the Medicare program for over $12.5 billion.