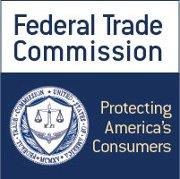 Defendants in Sellers Playbook Get-Rich Scheme Settle with FTC and Minnesota
Defendants falsely claimed purchasers were likely to earn thousands of dollars a month selling products on Amazon
The defendants in a Minnesota-based business opportunity scheme known as Sellers Playbook have settled with the Federal Trade Commission and the State of Minnesota.
The Sellers Playbook defendants include Jessie Conners Tieva, Matthew R. Tieva, and their companies, Exposure Marketing Company and Sellers Playbook, Inc.
The FTC and the Minnesota Attorney General's Office alleged that defendants lured consumers into believing that they would likely earn thousands of dollars a month selling products on Amazon. In marketing their so-called system for selling on Amazon, defendants used false and unsubstantiated claims, such as make "$20,000 a month" and "Potential Net Profit: $1,287,463.38." According to the complaint, the price of the "system" that defendants sold ranged from $497 to more than $30,000.
The complaint alleges that defendants violated the FTC Act, the Business Opportunity Rule, the Consumer Review Fairness Act, the Minnesota Uniform Deceptive Trade Practices Act, and the Minnesota Prevention of Consumer Fraud Act by making false or unsupported earnings claims, failing to provide the required disclosure documents, and using contracts that restrict individual consumers' ability to review products and services they purchased.
The settlement approved by the court bans defendants from selling or assisting others to sell any business opportunity or business coaching program. The defendants also are prohibited from making unsupported earnings claims and suppressing consumers' reviews of defendants' products or services, and are required to turn over significant assets for consumer redress.
The settlement order also imposes a $20.8 million judgment against the defendants, which will be suspended when they surrender all funds held in any corporate accounts; all goods and assets owned by the corporate defendants; all assets held by the court-appointed receiver; and substantial assets owned by Matthew and Jessie Tieva.
The Commission vote approving the settlement order was 5-0. The U.S. District Court for the District of Minnesota entered the settlement order on November 20, 2018.
This case was brought with the assistance of the Utah Division of Consumer Protection, the U.S. Marshals Service for the District of Minnesota, Amazon.com, Inc., the Better Business Bureau of Minnesota and North Dakota, and the Electronic Retailing Self-Regulation Program (administered by the Council of Better Business Bureaus, Inc.).