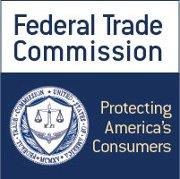 FTC Tops the List of "Best Places to Work" Among Mid-Size Federal Agencies
The Federal Trade Commission today was rated the number one place to work among mid-size federal government agencies for 2018 by the non-profit, non-partisan Partnership for Public Service, based on the FTC's high ratings for employee engagement, and other factors including agency leadership, strategic management, and innovation.
"I am so proud of my colleagues, whose effort and dedication led to this top ranking," said FTC Chairman Joe Simons. "Our workforce is highly committed to the agency's mission of protecting American consumers and promoting competition, which makes the FTC a fantastic place to work."
Out of 27 mid-size federal agencies, the FTC ranked number one in the categories of effective leadership, strategic management, innovation, performance-based rewards and advancements, and employee skills mission-match. The Commission also tied with the Small Business Administration in the rankings for most improved mid-size agency. Overall, the agency's Bureau of Consumer Protection and Bureau of Competition ranked third and fourth among a total of 415 subcomponents from all federal agencies.
The Best Places to Work rankings are a comprehensive assessment of federal civil servants and how they view their jobs and workplaces. Agency rankings are determined by an index score measuring employee engagement, as well as 10 additional categories.
In 2018, the rankings took into account the views of more than 847,000 civil servants from 488 federal organizations on a wide range of workplace topics. This year's rankings mark the first time the FTC has earned the top spot among mid-size agencies.
The Federal Trade Commission works to promote competition, and protect and educate consumers. You can learn more about consumer topics and file a consumer complaintonline or by calling 1-877-FTC-HELP (382-4357). Like the FTC on Facebook, follow us on Twitter, read our blogs and subscribe to press releases for the latest FTC news and resources.