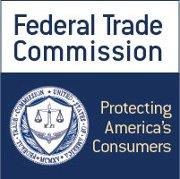 FTC Announces Final Agenda for Ninth Session of its Hearings on Competition and Consumer Protection in the 21st Century
December 11-12 event will focus on data security
The Federal Trade Commission announced the agenda for the ninth session of its Hearings Initiative, which will focus on data security and take place on December 11-12, 2018.
Andrew Smith, Director of the FTC's Bureau of Consumer Protection, will deliver opening remarks to kick off the two-day session. The first day also will feature presentations on data breaches, followed by discussions on business incentives to invest in data security as well as consumer demand for security.
The session's second day will feature a fireside chat on emerging threats to the security of consumer data, with FTC Commissioner Rebecca Kelly Slaughter and Joshua Corman, co-founder of the @IamtheCavalry security initiative. The day will also include panel discussions on data security assessments, how the U.S. should approach consumer data security, and FTC data security enforcement.
The following additional sessions of the FTC Hearings initiative have been announced and are upcoming:
December 6, 2018 - New York University School of Law
February 12-13, 2019 - FTC Constitution Center Auditorium
The FTC Hearings on Competition and Consumer Protection in the 21st Century will accommodate as many attendees as possible; however, admittance will be limited to seating availability. Reasonable accommodations for people with disabilities are available upon request. Request for accommodations should be submitted to Elizabeth Kraszewski via email at ekraszewski@ftc.gov or by phone at (202) 326-3087. Such requests should include a detailed description of the accommodation needed. Please allow at least five days advance notice for accommodation requests; last minute requests will be accepted but may not be possible to accommodate.
Hearing #9 on Competition and Consumer Protection in the 21st Century
December 11-12, 2018
FTC Constitution Center Auditorium
400 7th St., SW, Washington, D.C.