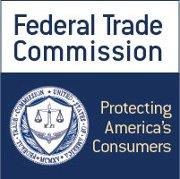 FTC Provides Back-to-School Advice for Parents
As students across the country head back to school, the Federal Trade Commission has advice for parents on talking to their kids about online safety, protecting their children's personal information, and back-to-school shopping.
In the first blog post, published today as part of a three-part series, the FTC urges parents to talk to their children about being safe online. The blog post encourages parents to discuss their expectations for appropriate online behavior, and stresses the importance of keeping lines of communication open even when their children do something inappropriate online.
The other blog posts, which will be posted over the next week, will focus on safeguarding children's personal information, including their Social Security numbers, and tips for how to save time and money on back-to-school shopping.
The Federal Trade Commission works to promote competition, and protect and educate consumers. You can learn more about consumer topics and file a consumer complaint online or by calling 1-877-FTC-HELP (382-4357). Like the FTC on Facebook, follow us on Twitter, read our blogs, and subscribe to press releases for the latest FTC news and resources.