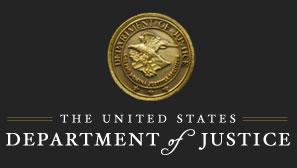 Justice Department Sues Subprime Auto Lender in Orange County, California, for Illegally Repossessing Servicemembers' Cars
The Justice Department recently filed a lawsuit in the Central District of California against California Auto Finance, alleging that it violated the Servicemembers Civil Relief Act (SCRA) by repossessing protected servicemembers' motor vehicles without obtaining the necessary court orders.
The Justice Department initiated an investigation into the practices of California Auto Finance, which is based in the City of Orange, California, after United States Army Private Andrea Starks submitted a complaint to the Justice Department in November 2016.
In April 2016, Private Starks notified California Auto Finance that she would be entering the military the following month. Despite this advance notice, California Auto Finance repossessed Private Stark's vehicle without a court order on May 9, 2016, her first day of active military training. At the time of repossession, the vehicle was parked at the home of Private Starks' grandmother in Cedar Rapids, Iowa. The complaint states that California Auto Finance had no process to determine customers' military status – such as checking the Department of Defense's publicly available database – prior to repossessing their cars.
"The members of our armed forces should be able to devote their full attention to their duties without having to worry about whether their legal rights will be violated by lenders," said Acting Assistant Attorney General John Gore of the Civil Rights Division. "Repossessing vehicles without required court orders is both wrong and illegal. The Justice Department continues to ensure that we are doing all we can to protect and assist servicemembers, veterans, and their families from unlawful conduct by lenders."
"We have a solemn duty to protect the rights of the men and women who bravely serve in our nation's armed forces," said United States Attorney Nicola T. Hanna of the Central District of California. "By repossessing servicemembers' automobiles without court orders, California Auto Finance allegedly violated their rights. We respect and honor the sacrifice that servicemembers have made to our country, and we will take whatever action we can to protect their rights."
In addition to monetary damages for affected servicemembers, the complaint asks for civil monetary penalties and injunctive relief to prevent future repossessions that violate the SCRA.
California Auto Finance is a privately held indirect auto lending company based in the City of Orange, California, that describes itself as a leading sub-prime lender in California. The complaint is an allegation of unlawful conduct. The allegations must still be proven in federal court.
This case is being jointly handled by the Department's Civil Rights Division and the U.S. Attorney's Office for the Central District of California.
The SCRA protects servicemembers against certain civil proceedings that could affect their legal rights while they are in military service. It requires a court to review and approve any vehicle repossession if the servicemember took out the loan and made a payment before entering military service. The court may delay the repossession or require the lender to refund prior payments to the servicemember. The court may also appoint an attorney to represent the servicemember, require the lender to post a bond with the court and issue any other orders it deems necessary to protect the servicemember.
The Department's enforcement of the SCRA is conducted by the Civil Rights Division's Housing and Civil Enforcement Section, often in partnership with United States Attorney's Offices. Since 2011, the Department has obtained over $467 million in monetary relief for over 119,000 servicemembers through its enforcement of the SCRA. The SCRA provides protections for servicemembers in areas such as evictions, rental agreements, security deposits, prepaid rent, civil judicial proceedings, installment contracts, credit card interest rates, mortgage interest rates, mortgage foreclosures, automobile leases, life insurance, health insurance and income tax payments. For more information about the Department's SCRA enforcement, please visit www.servicemembers.gov.
Servicemembers and their dependents who believe that their rights under the SCRA have been violated should contact the nearest Armed Forces Legal Assistance Program Office. Office locations may be found at http://legalassistance.law.af.mil/content/locator.php.