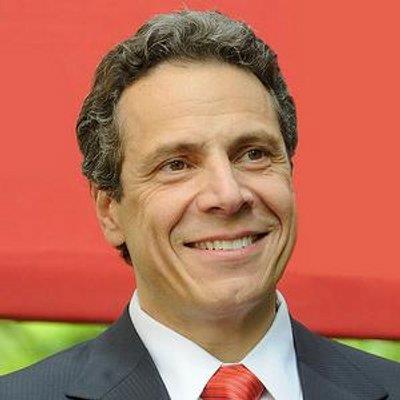 Governor Cuomo Announces Excelsior Scholarship Application Open for New Applicants for 2018-19 Academic Year
SUNY and CUNY Students Whose Families Make Up to $110,00 Annually Can Apply for Tuition-Free College Here
53% of Full-Time SUNY & CUNY In-State Students Now Attend Public College Tuition Free
Governor Andrew M. Cuomo today announced the application for the Excelsior Scholarship for new applicants in the 2018-19 academic year is now open. SUNY and CUNY students whose families make up to $110,000 annually can now apply for tuition-free college here. The Excelsior Scholarship, in combination with other aid programs, allows eligible full-time students to attend a SUNY or CUNY two-year or four-year college tuition-free.
"The Excelsior Scholarship program makes the dream of higher education a reality for many New Yorkers who once felt a college degree was out of reach," Governor Cuomo said. "Access to higher education has become essential in today's economy, and I encourage all eligible New Yorkers to apply for this program that will help open the door to opportunity and equip students with the skills they need to succeed now and into the future."
The 2018-19 Excelsior Scholarship application, which became available this morning, is open to students first entering college in the fall 2018 term and current college students who have never applied for the Excelsior Scholarship. Current Excelsior Scholarship recipients should not complete this application. For students who first received an award in fall 2017 or after, no additional action is needed for 2018-19.
To be eligible for an Excelsior Scholarship, students must be New York State residents, plan to attend a SUNY or CUNY two- or four-year college, take 30 credits per year (including Summer and Winter sessions), and be on track to graduate on time with an Associate's Degree in two years or a Bachelor's Degree in four years. For the 2018-19 academic year, household federal adjusted gross income can total up to $110,000 to be eligible. In 2019-20 and beyond, New York State families can earn up to $125,000. Recipients must also plan to live in New York State for the length of time they received the award.
Approximately 53 percent of full-time SUNY and CUNY in-state students, and more than 210,000 New York residents, now attend school tuition-free thanks to the addition of students receiving the Excelsior Scholarship.

Dr. Guillermo Linares, Acting President of the New York State Higher Education Services Corporation, said, "Last year's launch of the first-in-the-nation Excelsior Scholarship program enabled an unprecedented number of New York's students access to a college education. This year, with Excelsior Scholarship's expansion, we can truly say that a college degree more attainable than ever for all New Yorkers."
To apply, students must complete the Free Application for Federal Student Aid, the NYS Tuition Assistance Program application, if applicable, and the Excelsior Scholarship application at hesc.ny.gov/excelsior.

Applications will be accepted through Monday, July 23.
About the New York State Higher Education Services Corporation

HESC is New York State's student financial aid agency and a national leader in providing need based grant and scholarship award money to college-going students. At HESC's core are programs like the Tuition Assistance Program, numerous state scholarships, federal college access grants and a highly successful College Savings program. HESC puts college within the reach of hundreds of thousands of New Yorkers each year through programs like these and through the guidance it provides to students, families and counselors. In 2016-17, HESC helped more than 354,000 students achieve their college dreams by providing more than $980 million in grants, scholarships and loan forgiveness benefits, including $917 million awarded through the Tuition Assistance Program.