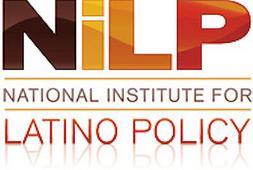 NiLP Guest Commentary
VAMOS4PR and the Diaspora's Fight for Puerto Rico's Recovery and Against Its Odious Debt
By Hector J. Figueroa
The NiLP Report
Almost six months after Hurricane Maria has transformed Puerto Rico, the work of the VAMOS4PR coalition is more vital than ever.
The terrible hardships millions of Puerto Ricans are currently enduring - frequent and long power outages, difficult access to health services, closed schools, a moribund economy, mass migration off the island - were already in place long before the storm struck.
These are the reasons we formed VAMOS4PR over two years ago, as a coalition of labor, community and progressive allies that could make Puerto Rico an issue of concern for more people in the states. With the voices of working Puerto Ricans and their allies largely absent from the decision-making processes of the federal authorities that have the most power over the island, we needed a way to lift up these concerns and call for positive change.
After Maria, the need for continued pressure on elected officials in the states and in the federal government has become even more crucial. Federal authorities have neglected the island, most recently cutting in half the minimal aid given to the island in the form of loans from $5 billion down to $2 billion.
The needs VAMOS4PR outlined two years remain relevant to Puerto Rico's current straits: unburdening Puerto Ricans from the $74 billion public debt that was likely acquired illegally in its majority; defending and expanding the rights of workers, who have been under attack by the Commonwealth administration; promoting long-term economic development that offers solutions other than tax breaks for millionaires and low wages for working families; and educating Puerto Ricans in the states about how to become an effective force once again to advocate for all Puerto Ricans.
Without organizing Puerto Ricans and their allies to apply consistent pressure to those in charge, the solutions we've seen - promoted by Gov. Rosselló and the unelected Junta imposed by Congress - will only continue to make things worse for Puerto Ricans.
We have called out Congress members in Washington, DC and in their home districts, to shine a light on the nefarious work of the Fiscal Control Board, and the efforts of corporations and debt holders to continue profiting from the misery of Puerto Ricans.
In the Orlando area, we brought together scores of community, civil rights and faith organizations working with and in Puerto Rican communities. We worked with the Orange County school district to secure resources newly arrived Puerto Rican parents told us they needed, resources that benefit all Spanish-speaking parents in the district. And we have helped families arriving since Hurricane Maria to advocate for their needs around housing, health care and need for aid from federal, state and local sources.
Florida will soon be the state with the largest Puerto Rican population. As in the past few election cycles, many eyes are on Florida for this year's midterm elections. Many of the families we're working with already understand the power they hold at the ballot box. Informed and organized Puerto Ricans are powerful Puerto Ricans.
In addition to Florida, VAMOS4PR is working in New York, in Boston, in Hartford, in Chicago, and we are connecting with people concerned about Puerto Rico's fate further afield - in Minneapolis, in Seattle, in Los Angeles. In some of those communities, we work with other networks, such as the Alianza por Puerto Rico in Boston, the National Puerto Rico Agenda in Connecticut and elsewhere, and Power4PR nationally.
To eliminate the debt, get sufficient aid for a just recovery on the island, and allow Puerto Ricans to choose to remain in their island homes and thrive, we will need all hands on deck.
Join us. Go to our site vamos4pr.org and sign on for news and updates, and look for us on Facebook and twitter @vamos4pr.
The way we lift Puerto Rico back up is to organize, organize, organize - in our workplaces, our churches and everywhere in our communities. Building collective power is the only path forward.¡Pa'lante!
Héctor J. Figueroa, an economist, is president of 32BJ SEIU, the largest property services union in the country. 32BJ represents more than 163,000 property service workers - window cleaners, airport workers, superintendents, doormen, maintenance workers, cleaners, porters and security officers - in New York, New Jersey, Connecticut, Massachusetts, Rhode Island, New Hampshire, Florida, Pennsylvania, Delaware, Virginia, Maryland and Washington, D.C. He is a native of Coamo, Puerto Rico and can be reached via Carolina González at CAGonzalez@seiu32bj.org.
_______________________________________________________________________________________________________
The NiLP Report on Latino Policy & Politics is an online information service provided by the National Institute for Latino Policy. For further information, visit www.latinopolicy. org. Send comments to editor@latinopolicy.org.