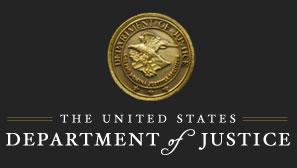 District Court Enters Permanent Injunction and Civil Penalty Against Utah-Based Telemarketers
A federal court entered an order against three Utah-based telemarketing companies and their owner, the Department of Justice announced today. That order permanently enjoins them from engaging indeceptive and abusive telemarketing practices. The order also imposes a civil monetary penalty.
The Department filed a complaint in May 2011, alleging that the defendants, Feature Films for Families Inc., Corporations for Character L.C., Family Films of Utah Inc., and Forrest S. Baker III, committed widespread violations of the FTC Act and Telemarketing Sales Rule in various telemarketing campaigns to sell DVDs and movie tickets, and in charitable solicitation call campaigns. The complaint alleged that the defendants: (1) made multiple deceptive claims regarding the use of sales proceeds and charitable donations and the sales purpose of calls; (2) placed millions of calls to phone numbers on the National Do Not Call Registry under the guise of survey and informational calls; (3) ignored consumers' prior do-not-call requests; (4) transmitted inaccurate caller-identification information; (5) failed to make required oral disclosures; and (6) abandoned calls.
"Unwanted telemarketing calls invade the privacy of American consumers," said Acting Assistant Attorney General Chad A. Readler of the Justice Department's Civil Division. "The Department of Justice will continue to work with the Federal Trade Commission to ensure telemarketers adhere to laws designed to protect against abusive and deceptive telemarketing practices."
On May 25, 2016, following eight days of trial, a jury found the defendants committed more than 117 million knowing violations of the Telemarketing Sales Rule, including 99 million calls to phone numbers on the Do Not Call Registry, and more than four million additional calls in which they made misleading statements to induce DVD sales. The verdict was the first-ever in an action to enforce the Telemarketing Sales Rule and Do Not Call Registry rules.
The stipulated final order, entered by the district court, permanently enjoins the defendants from making material misrepresentations or omissions in the course of marketing entertainment products, services, or recordings, and from violating any provision of the Telemarketing Sales Rule. The stipulated order also imposes a civil penalty judgment of approximately $45.4 million, of which all but $487,735 is conditionally suspended based on the defendants' inability to pay the entire penalty.
"As this case demonstrates, the FTC is aggressively pursuing law enforcement action against those that violate our nation's Do Not Call rules, including those that use deception to secure sales or donations," said Tom Pahl, Acting Director of the FTC's Bureau of Consumer Protection.
This matter was handled by Trial Attorneys Arturo DeCastro and David A. Frank of the Civil Division's Consumer Protection Branch, with assistance from Attorney Michael Tankersley of the Federal Trade Commission and the U.S. Attorney's Office for the District of Utah.
For more information about the Consumer Protection Branch and its enforcement efforts, visit its website at https://www.justice.gov/civil/consumer-protection-branch.