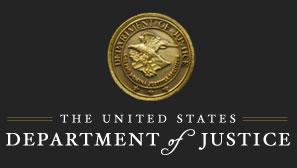 U. S. Steel Corporation Agrees to Improve Environmental Compliance at Indiana Facility, Pay Civil Penalty, and Reimburse U.S. for Response Costs and Damages for Toxic Chromium Spill
The United States, together with the State of Indiana, announced that U. S. Steel Corporation (U. S. Steel) has agreed to resolve alleged violations of the Clean Water Act and Indiana law by undertaking substantial measures to improve its wastewater processing monitoring system at its steel manufacturing and finishing facility, known as the Midwest Plant, in Portage, Indiana.
The settlement agreement, which is memorialized in a consent decree lodged in federal district court in the Northern District of Indiana, requires U. S. Steel to pay more than $600,000 as a civil penalty and to reimburse the U.S. Environmental Protection Agency (EPA) and the National Park Service (NPS) for response costs incurred as a result of an April 2017 spill of wastewater containing hexavalent chromium that entered a waterway that flows into Lake Michigan. U. S. Steel will also pay costs to the National Oceanic and Atmospheric Administration (NOAA) for assessing natural resource damages due to the April 2017 spill. In addition, U. S. Steel will pay damages to NPS resulting from the closure of several beaches along the Indiana Dunes National Lakeshore due to the spill.
U. S. Steel will also resolve allegations under the Emergency Planning and Community Right-to-Know Act (EPCRA) by implementing a detailed protocol to notify relevant state and local authorities about any future spills from its Portage facility to the ground or water.
"Lake Michigan and the surrounding waterways are treasured resources worthy of protection from harmful pollution. Today's settlement with U. S. Steel appropriately penalizes the company for last year's wastewater spill, recoups the government's response costs and other losses, and requires significant actions by the company to prevent toxic spills like this from occurring again," said Acting Assistant Attorney General Jeffrey H. Wood for the Justice Department's Environment and Natural Resources Division. This settlement is a prime example of how federal and state counterparts can work hand-in-hand to enforce environmental laws to protect the health of our citizens and the environment."
"We are pleased that U. S. Steel has agreed to take the appropriate measures to protect and restore the waterways that were harmed by its spill that occurred in April 2017," said U.S. Attorney Thomas L. Kirsch II for the Northern District of Indiana. "This settlement is a win for the people of Indiana, and we are happy to have worked with our state and federal partners to achieve this result."
"EPA is committed to fostering strong partnerships to achieve water quality goals," said Assistant Administrator Susan Bodine for EPA's Office of Enforcement and Compliance Assurance. "I am pleased that through the coordinated effort of federal and state agencies, and with the cooperation of U. S. Steel, this settlement will help protect Lake Michigan and Indiana waterways."
"One of NOAA's roles is to assess and restore natural resources after oil spills, ship groundings and releases of hazardous chemicals," said Assistant NOAA Administrator for the W. Russell Callender National Ocean Service. "This settlement allows NOAA and its federal and state partners to protect natural resources and recreational opportunities important to the people and economy of Indiana and the Great Lakes."
"The Indiana Dunes National Lakeshore is pleased that all of the parties involved in the matter have come to this agreement," said Superintendent Paul Labovitz for the NPS. "Several of our beaches were closed for nearly a week during the week of Easter last spring. We are thankful that the spill didn't occur during our busy summer beach season. It is our hope that our neighbors in industry learned some valuable lessons from the USS chromium spill, and will be more vigilant to prevent such occurrences that negatively impact the quality of life in NW Indiana."
"This is a major victory for Hoosiers in Northwest Indiana," said Indiana Attorney General Curtis Hill. "Through our partnership with the U.S. Department of Justice, we were able not only to collect fines, but, perhaps more importantly, to ensure that U. S. Steel will make improvements and changes in order to prevent future incidents that negatively impact the environment."
"I am pleased to see this situation resolved," said Commissioner Bruno Pigott of the Indiana Department of Environmental Management. "Hoosiers can know we take seriously our responsibility to protect the waters of the State and Lake Michigan. This consent decree is a notable example of state and federal partners effectively working together to address, with a future goal to deter, noncompliance and its collective consequence on the environment."
On April 11, 2017, U. S. Steel experienced a rupture in an expansion joint on one of its process wastewater pipes, discharging untreated wastewater containing hexavalent chromium – a toxic chemical produced as part of its manufacturing process – into the Burns Waterway that flows into Lake Michigan. The quantity of hexavalent chromium discharged from the April 2017 spill significantly exceeded the limits of the facility's National Pollutant Discharge Elimination System (NPDES) permits.
Though U. S. Steel provided immediate, oral notice of the April 2017 spill to appropriate state and local emergency personnel, it failed to follow-up with the required written notification under EPCRA, given the quantity of material released.
EPA and NPS conducted response actions in and around the areas of the spill, and NOAA assessed natural resource damages caused by the spill. The spill closed four local beaches along the Indiana Dunes National Lakeshore managed by NPS, as well as the Indiana American Water public drinking water intake, for about a week. Inspections by EPA and Indiana Department of Environmental Management of the facility later that month revealed additional violations of the facility's NPDES permits. In October 2017, U. S. Steel experienced another wastewater discharge containing a less toxic form of chromium.
Under the consent decree, U. S. Steel will undertake repairs to its treatment plant pipes and containment trench, whose failures contributed to the April 2017 spill. In a more comprehensive manner, U. S. Steel will develop wastewater operations and maintenance plans and preventive maintenance plans, design and implement new wastewater process monitoring, and sample daily for total and hexavalent chromium. These measures are designed to allow for early detection of conditions that may lead to discharges such as the April 2017 spill and other permit violations, furthering compliance with the Clean Water Act and analogous state laws.
In addition, the facility will follow protocols attached to the decree for notifying appropriate entities, including the nearest downstream Indiana users as well as local governments, including the city of Chicago, whenever there is a spill or release of hazardous substances to the ground or water.
As part of the agreement, U. S. Steel will reimburse EPA's total response costs of $350,000. U. S. Steel will also reimburse NOAA, which shares trusteeship for natural resources in the Great Lakes ecosystem, for its full costs of $27,500 in assessing natural resource damages. In addition, U. S. Steel will pay NPS's full response costs of approximately $12,500, and damages incurred by NPS in the amount of $240,500 as a result of the week-long beach closures along the Indiana Dunes National Lakeshore. NPS intends to use those damages, representing lost use/compensatory restoration for the public's inability to access and enjoy the beaches for the week, to fund future projects at or around the National Lakeshore.
Today's settlement, lodged with the U.S. District Court for the Northern District of Indiana, is subject to a 30-day public comment period following notification in the Federal Register and final approval by the court. To view the consent decree or to submit a comment, visit the department's website at: www.justice.gov/enrd/Consent_Decrees.html.