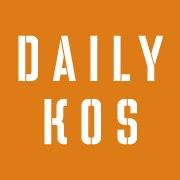 Lucas,

President Trump and his Interior Secretary Ryan Zinke are abolishing some of our most cherished national monuments, one by one, so their friends in the oil and gas industry can profit off the destruction of America's public lands.

Trump issued an executive order that dismantled the Bears Ears and Grand Staircase-Escalante National Monuments in Utah. More than 2 million acres of these spectacular wildlands and cultural sites are now open for business to oil, gas, and uranium mining companies.

This attack on our monuments is dangerous and unprecedented — and it's illegal. So NRDC is suing the Trump administration to put an end to this dangerous scheme. But we need your help to keep the pressure on.

Sign your name: Tell Trump and Zinke that their destructive plan won't stand, and demand that our national monuments be protected today.

If we stand by and let them abolish two national monuments, what's to stop them from obliterating dozens of others across the country?

Make no mistake: An attack on one national monument is an attack on all of them. Trump and Zinke have a whole list of monuments that are next for the chopping block, from California to the waters off New England.

Trump's outrageous action is a clear effort to undermine the Antiquities Act — the bedrock environmental law that makes it possible for a president to permanently protect our national treasures for this and future generations.

Sign and send the petition and join our efforts to stop Trump and Zinke. Help NRDC put an end to Trump's illegal plan.

National monuments protect our environmental and cultural heritage, and they're also good for our economy. Outdoor recreation generates billions of dollars and millions of jobs every year. In 2016, a record 331 million people visited our national parks, contributing almost $35 billion to the U.S. economy.

We must do everything in our power to stop this dangerous scheme. Join NRDC in calling on Trump and Zinke to preserve our public lands.

We intend to do everything in our power to save Bears Ears, Grand Staircase-Escalante, and all of America's treasured wildlands and waters. Can we count on you to stand with us?

Sincerely,

Rhea Suh
President, NRDC