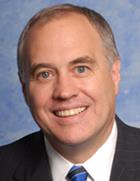 Approved State Contracts and Payments
In December, the Office of the State Comptroller approved 1,579 contracts for state agencies and public authorities valued at $2.5 billion and approved more than 2.1 million payments worth nearly $10.5 billion. The office rejected 132 contracts and related transactions valued at $340 million and more than 1,000 payments valued at more than $1.2 million. More information on these contracts and payments is available at www.openbooknewyork.com.

MAJOR CONTRACTS APPROVED

Department of Corrections
$9.5 million with Westchester County Health Care Corporation for inpatient and outpatient health care services for inmates.
Office of General Services
$62.6 million with HBP Joint Venture for design and construction of the New York State Fairgrounds Exposition Center.
$3.6 million with MMC Corporation for proceeds from sale of surplus property at 170 E. 210th Street in the Bronx, a former Office of Children and Family Services residential center.
Department of Health
$19.8 million grant to Cortland Regional Medical Center Inc. from the Statewide Health Care Facility Transformation Program.
$2 million with Currier McCabe & Associates Inc. for New York State Early Intervention System user support services.
$1.9 million grant to the Albany Damien Center Inc. from the Empire State Supportive Housing Initiative.
State Insurance Fund
$4.3 million with New York State Industries for the Disabled Inc. for presort mail services.
State University of New York - Purchase College
$122.7 million with the Purchase Housing Corporation II for development of a new dormitory.
State University of New York - Upstate Medical University
$103.1 million estimated revenue from a contract with Molina Healthcare of New York Inc. for health care services provided to Molina Healthcare plan members.
New York State Thruway Authority
$20.3 million with Huber Construction Inc. to construct the Western New York Welcome Center at Grand Island, Erie County.
$17.1 million with Slate Hill Constructors Inc. for bridge replacement at Interchange 43 and NYS Route 21 in Sulphur Creek, Ontario County.
Department of Transportation
$16.6 million to Safeguard Properties LLC for property at 115 New Hyde Park Rd. in New Hyde Park, Nassau County, in connection with the LIRR Expansion Project.
$10.4 million with Murnane Building Contractors for construction of the Schenectady Rail Station, Schenectady County.
$7.5 million with New York State Industries for the Disabled Inc. for janitorial services at the Long Island Expressway Welcome Center.
$4.2 million grant to CSX Transportation Inc. for the Freemont Industrial Track upgrade, Bronx and Queens counties.
Workers' Compensation Board
$175,000 with Reed Group LTD to provide workers compensation prescription drug formulary and treatment guidelines.
MAJOR PAYMENTS APPROVED
Tax Refunds
$128.4 million for 18,000 personal income tax refunds.
$129.9 million for 20,000 corporate and other refunds.
$93.4 million for 450,000 property tax freeze credits.
Department of Agriculture and Markets
$451,000 to Dutchess Land Conservancy for the Farm Protection Planning Program.
Dormitory Authority of the State of New York
$1.2 million for Fort Schuyler Management Corporation to acquire property for the creation of a Central New York Hub for Emerging Nano Industries, East Syracuse.
Office of Alcoholism & Substance Abuse Services
$6.6 million for the Chemical Dependency Services Program, including $4.4 million to Samaritan Daytop Village Inc. and $2.2 million to Addicts Rehabilitation Center Fund Inc.
Office of Children and Family Services
$870,000 to Orphan Foundation of America for the NYS Education and Training Voucher Program.
State Education Department
$2.6 million to the New York City School District for Regional Special Education Technical Assistance Support Centers.
Empire State Development Corporation
$43 million for Tappan Zee Constructors LLC for the New NY Bridge Project.
$5.1 million for Economic Development Growth Enterprises (Mohawk Valley EDGE) for site relocation and infrastructure improvements at the Marcy Nanocenter.
$3.8 million for 43North, LLC for administration and support services for the 2017 and 2018 annual Business Plan Competitions.
Department of Environmental Conservation
$1.7 million to Darlind Associates Inc. for a granular activated carbon (GAC) treatment system at the Washington Lake Filtration Plant, Newburgh.
$879,000 to Paul Smith's College for the Adirondack Park Aquatic Invasive Species Spread Prevention Program.
Executive Chamber
$950,000 to Morvillo Abramowitz Grand Iason & Anello PC for legal services related to investigations by the U.S. Attorney, Southern District.
Office of General Services
$9.8 million for hourly-based IT services, including $2.7 million to PSI International Inc., $1.8 million to IIT Inc., and $1.3 million to MVP Consulting Plus Inc.
$5.5 million to Prismatic Development Corporation for the Manhattan Forensic Relocation project at the Manhattan Psychiatric Center, Bronx County.
$2.4 million to Rommel Fence LLC. for recreation pens at Upstate Correctional Facility, Malone, Franklin County.
Governor's Office of Employee Relations
$647,000 to the Research Foundation of the State University of New York for the Public Service Workshops Program.
Department of Health
$2.2 million to Public Health Solutions for the Special Supplemental Nutrition Program for Women, Infants & Children (WIC).
$1.6 million to The Brooklyn Hospital Center for the Special Supplemental Nutrition Program for WIC.
Office of Homeland Security and Emergency Services
$57.9 million to Adams European Contracting Inc. for restoration associated with Superstorm Sandy recovery.
New York State Legislature - Assembly
$13,000 to Rossein Associates for outside counsel related to sexual harassment policy development and investigations.
$12,000 to Roemer Wallens Gold & Mineaux LLP for outside counsel for independent investigations of sexual harassment.
Office of Parks, Recreation and Historic Preservation
$909,000 to Union Concrete and Construction Corporation for Red House Dam & Bridge rehabilitation at Allegany State Park, Cattaraugus County.
$500,000 to Mohonk Preserve Inc. for the Foothills Connectivity Project.
State University of New York Construction Fund
$2.2 million to LP Ciminelli to construct and renovate the University of Buffalo's School of Medicine and Biomedical Sciences.
$1.5 million to The Pike Co. to renovate and upgrade Stocking Hall at Cornell University.
State University of New York
$1.7 million to The Research Foundation for the State University of New York for the Evidence Based Clinical Research Collaborative Program.
Department of Transportation
$22 million to New York City for operational support for the Traffic Management Center.
$6.3 million to Lancaster Development and Tully Construction Co. LLC for reconstruction of the I-81 and NY 17 Interchange, Broome County.
$5.5 million to Crane Hogan Structural Systems Inc. for I-690 bridge replacements, Onondaga County.
$5.5 million to Tully Construction Co. Inc. for bridge rehabilitation on the Major Deegan Expressway.
$4.3 million to National Railroad Passenger Corporation for 2017 operating expenses for Amtrak intercity rail passenger service.
$3.8 million to Skanska-Kiewit-Ecco III JV to replace the Kosciuszko Bridge over Newtown Creek from Brooklyn to Queens.
$3.7 million to El Sol Contracting ES II Enterprises JV for bridge repairs on the Gowanus Expressway (I-278) in Kings County.
$2.7 million to Skanska Koch Inc. for steel repairs on the Gowanus Expressway in Kings County.
$2.6 million to Posillico Civil Inc. for rehabilitation of Wantagh State Parkway in Nassau County.
$2.1 million to Intercounty Paving Associates, LLC for paving and repairs on the Taconic State Parkway in Dutchess and Putnam Counties.
$2 million to Picone-Bove to replace the bridge on Route 110 in Suffolk County.
$2 million to Weeks Marine Inc. for improvements at various bridges in Nassau and Suffolk Counties.
Unified Court System
$2.3 million to The Legal Aid Society for civil legal services.
Workers' Compensation Board
$1 million to New York State Industries for the Disabled Inc. for scanning workers' compensation paperwork.
PAYMENT REJECTIONS AND OTHER COST RECOVERIES
The Comptroller's rejection of more than 1,000 payments valued at more than $1.2 million included tax refunds valued at nearly $170,000. The Comptroller's auditors also recovered nearly $79,000 from vendors owing debts to the state, and held payments of nearly $646,000 pending resolution of disputes between subcontractors and prime contractors.
Cumulatively through December for calendar year 2017, State Comptroller Thomas P. DiNapoli's office approved 18,673 contracts valued at $47 billion and approved over 30 million payments worth more than $135 billion, and rejected 2,194 contracts and related transactions valued at $41.3 billion and more than 22,200 payments valued more than $232 million, primarily due to errors, improprieties, or lack of documentation.
Find out how your government money is spent at Open Book New York. Track municipal spending, the state's 140,000 contracts, billions in state payments and public authority data. Visit the Reading Room for contract FOIL requests, bid protest decisions and commonly requested data, including Legislative travel and per diem expenses for calendar years beginning in 2013.