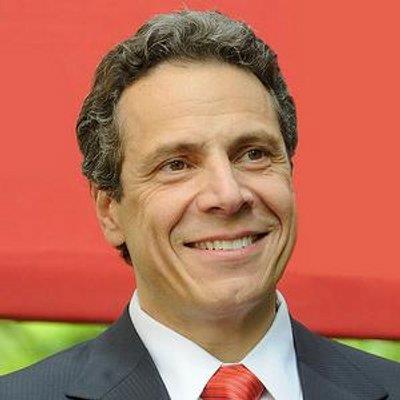 Governor Cuomo Announces Passage of Legislation to Remove Guns from Domestic Abusers
Ensures Domestic Abusers are Prohibited from Possessing Both Handguns and Long Guns
Prohibits Anyone with an Outstanding Warrant for a Felony or other Serious Offense from Receiving or Renewing a Firearm Licence
Strengthens New York's Nation-Leading Gun Laws
Part of Governor Cuomo's 2018 Women's Agenda
Governor Andrew M. Cuomo recently announced the passage of legislation to remove guns from domestic abusers. The legislation closes a loophole in state law in order to ensure domestic abusers are required to surrender all firearms, not just handguns. The policy is part of the Governor's 2018 Women's Agenda.
"The recent wave of mass shootings is horrifying, and the federal government's failure to act on any form of meaningful gun safety laws is unconscionable," Governor Cuomo said. "New York is once again leading the way to prevent gun violence, and with this common sense reform, break the inextricable link between gun violence and domestic violence. This legislation builds on our gun laws -- already the strongest in the nation-- to make New York safer and stronger."
Previously, New York law prohibited the possession of firearms for individuals convicted of a felony or for a limited number of misdemeanor "serious" offenses. However, this excluded many misdemeanor offenses which nobody could deny are in fact serious. To ensure no domestic abuser retains the ability to possess a firearm despite being convicted of a disturbing crime, the legislation rightly bolsters the list of "serious" crimes, which, upon conviction, require the loss of a gun license and the surrender of all firearms.
This legislation will also ensure individuals wanted for a felony or other serious offense are not able to obtain or renew a firearm license. Previously, despite being subject to an arrest warrant, an individual could still legally obtain a firearm license, all while being sought by the police. This change will make certain that the general public as well as the law enforcement who are actively seeking to arrest a wanted individual are not needlessly endangered by that individual obtaining new firearms.
Under Governor Cuomo, New York has passed the strongest gun control laws in the nation. However, New York previously did not have sufficient laws in place to ensure all types of firearms are removed from individuals involved in domestic violence—an issue closely tied to gun violence and gun violence deaths. In nine of the 10 deadliest mass shootings in United States history, including Las Vegas and Sutherland Springs, the shooter had an existing record of committing violence against women, threatening violence against women, or harassing or disparaging women. In addition, when an abusive partner is permitted to access firearms, the risk that the other partner will be killed increases fivefold. In 2016, firearms were used in 35 domestic homicides in New York.
The legislation built on bills previously advanced by Assemblymember Amy Paulin, Senator Diane Savino and other members of the legislature.
Last month, Governor Cuomo spearheaded the creation of the "States for Gun Safety" coalition to combat the gun violence epidemic. Together with New Jersey, Connecticut, and Rhode Island, New York State entered into an agreement to trace and intercept illegal guns, better share information on individuals prohibited from buying or owning firearms, and create the first-in-the-nation regional gun violence research consortium. In the face of continued federal inaction, Massachusetts, Delaware, and Puerto Rico have already joined the coalition which now represents over 35 million Americans.
Contact the Governor's Press Office