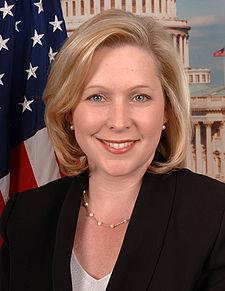 Lucas,
Imagine a future where women's voices are heard. Where women's pay is not less than men's. Where women are equally represented in leadership and government and always have a seat at the table – where they belong.
Kirsten Gillibrand remains unrelenting in her fight to make that future a reality today. She's not afraid to hold President Trump accountable or speak out against the prevalence of sexual assault. She's pushing for paid family leave and immediate action to protect Dreamers.
We all know there's a long road and hard work ahead – but I'm so glad knowing Kirsten is standing with me.
We can take back the Senate in November and stop Trump's radical agenda for good – but only if we make sure Kirsten wins her reelection this November, Lucas. I'm asking you to donate, even just $5, to keep Kirsten in the Senate fighting alongside me:
Donate $5, or as much as you can spare, to help reelect Kirsten, take back the Senate and join this fight for our future.
Thank you for keeping Kirsten fighting with me in Washington. We need her voice more than ever.
Kamala Harris
U.S. Senator, California
[Gillibrand pictured]