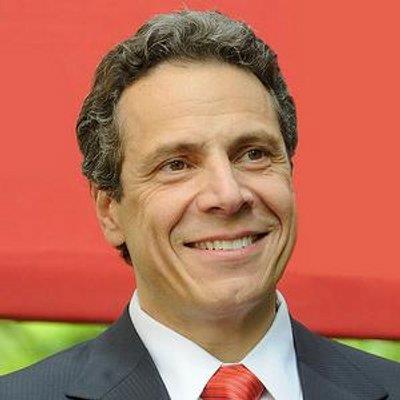 Governor Cuomo Announces More Than $9.7 Million Awarded to Southern Tier Municipalities in Round 5 of Restore New York Communities Initiative
12 Projects Receive Funding to Generate Economic Opportunities by Removing Blight and Revitalizing Neighborhoods
Nearly $81 Million Awarded to 71 Projects Statewide
Announcement Complements "Southern Tier Soaring" - The Region's Comprehensive Strategy to Revitalize Communities and Grow the Economy
Governor Andrew M. Cuomo recently announced that more than $9.7 million has been awarded to 12 Southern Tier municipalities through Round 5 of the Restore New York Communities Initiative. Restore New York supports municipal revitalization efforts by awarding funding for projects that will reinvigorate downtowns and generate new economic opportunity in communities from Western New York to Long Island. Nearly $81 million was awarded to 71 municipalities statewide.
"Downtown communities are vital to keeping our economies thriving and to attracting businesses and families to put down their roots in New York," Governor Cuomo said. "The Restore New York Communities Initiative recognizes communities teeming with potential and invests in their transformation and their future, and turns them into neighborhoods New Yorkers are proud to call home."
"Traveling across the State, I see the many buildings in communities that have great possibilities to be restored with the charm they once had," said Lieutenant Governor Kathy Hochul. "With this Restore New York funding, we're committed to ensuring that our localities have the resources they need to pursue new development projects and transform abandoned properties. The Restore New York initiative continues to work with local leaders and stakeholders to unleash the full potential of economic development opportunities across the State."
Round 5 of the Restore New York Communities Initiative was enacted in the FY 2017 State Budget, and Empire State Development was designated to implement the program. Cities, towns and villages were all eligible to apply for support for projects that include demolition, deconstruction, rehabilitation or reconstruction of vacant, abandoned, condemned and surplus properties. Projects located in economically distressed communities were emphasized and encouraged.
ESD President, CEO & Commissioner Howard Zemsky said, "Restore New York partners with municipalities to back projects that can have a transformative impact on neighborhoods and downtowns throughout the state. With our support, cities and towns are tearing down vacant, blighted buildings and rehabilitating outdated structures to help revitalize their community and generate new economic opportunities."
Southern Tier Projects
Village of Endicott - $1,000,000 - The demolition of two vacant buildings along Endicott's Route 17C Main Street corridor: the former Endicott Inn at 214 Washington Avenue, and former Kmart Plaza at 219 Vestal Avenue. The project will create shovel-ready sites for future redevelopment.
City of Hornell - $1,000,000 - Redevelopment and demolition of the vacant former Marion Rohr building into a state of the art multi-family loft style apartment building, supporting the demand for housing in the area.
City of Ithaca - $1,000,000 - The rehabilitation of four underutilized buildings on West State Street, including the reconstruction of one historic property, eliminating blight and replacing it with housing and commercial space.
Town of Sherburne - $1,000,000 - Phase II of the restoration of the historic Sherburne Inn will create jobs and provide space for local businesses and tourists who travel through the region.
Village of Waverly - $1,000,000 - The historic restoration of the former village hall, fire station, and police station building at 358 Broad Street in downtown Waverly's business district. The project will build out residential units, renovate commercial space, and ultimately revitalize the area.
Village of Johnson City - $942,300 - Remediation and rehabilitation of 19 Avenue B as phase one of the Southern Tier Agricultural Foundry Development, a building reuse project. The project will address blight and vacancy issues in an urban core.
City of Corning - $901,700 - The rehabilitation of the former College Center of the Finger Lakes on West Third Street to create apartments and commercial office space. The project will further enhance the high-density section of the Southside Historic District by adding quality housing close to the downtown area.
Village of Elmira Heights - $875,000 - The revitalization and renovation of a historic building at the corner of Oakwood Avenue and 14th Street in Elmira Heights' central business district. The project will create a destination location equipped with commercial space and residential units.
Village of Owego - $875,000 - The rehabilitation of two vacant and blighted buildings at 167-169 and 171 Main Street in the heart of Owego Central Historic District, with the goals of creating commercial and residential space.
Village of Horseheads - $550,000 - The reconstruction and rehabilitation of two mixed-use buildings located in the heart of the business district at Hannover Square.
City of Elmira - $508,400 - The rehabilitation of the former Schreibman's and Delaney buildings at 110 and 114 Baldwin Street. The project will convert the vacant buildings into mixed-use properties.
City of Binghamton - $60,000 - The demolition of residential properties located at 10 Franklin St., 36 Winding Way and 168 Oak Street. The Franklin and Oak Street properties will become permeable green space. The 36 Winding Way property, currently a blighted structure in an overcrowded section, would be destined for use as green space by the neighboring Front Street Gateway Project affordable housing development
A complete list of projects can be found here.
Senator James L. Seward said, "Our local communities are taking key steps to rebuild historic buildings, rejuvenate downtown districts, and enhance economic growth. This latest round of Restore New York grants will stimulate those ongoing efforts. The projects receiving funding in my senate district in Cortland, Homer, Sherburne, and Oneonta are significant on their own, but they will also attract additional investments and development that will lead to lasting success."
Senator Tom O'Mara said, "Restore NY is an important building block for the restoration and revitalization of quality communities throughout the Southern Tier region and statewide. It's proven to be a useful tool to spark local economic development, create local jobs and energize community pride."
Assemblymember Barbara Lifton said, "I'm very pleased to hear about the important projects in my Assembly district that will be supported by this latest round of Restore NY funding. From the transformation of a vacant parking lot into a new building that will house retail and not-for-profits in the City of Cortland to the creation of much-needed housing in the City of Ithaca, this funding will bring major community benefits. Congratulations to the award recipients and to everyone involved in making these ground-breaking projects a reality."
Assemblymember Donna Lupardo said, "The Restore NY program has been an important tool for our region's redevelopment. Property remediation can add substantial costs to many local projects. With the help of Restore NY, we've been able to attract more private dollars to address blighted properties and other development opportunities."
Accelerating Southern Tier Soaring
Today's announcement complements "Southern Tier Soaring the region's comprehensive blueprint to generate robust economic growth and community development. The State has already invested more than $4.6 billion in the region since 2012 to lay for groundwork for the plan - attracting a talented workforce, growing business and driving innovation. Today, unemployment is down to the lowest levels since before the Great Recession; personal and corporate income taxes are down; and businesses are choosing places like Binghamton, Johnson City and Corning as a destination in which to grow and invest. Now, the region is accelerating Southern Tier Soaring with a $500 million State investment through the Upstate Revitalization Initiative, announced by Governor Cuomo in December 2015. The State's $500 million investment will incentivize private business to invest well over $2.5 billion - and the region's plan, as submitted, projects up to 10,200 new jobs. More information is available here.