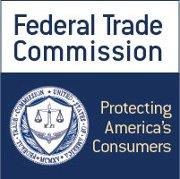 FTC Requests Public Comment on Alimentation Couche-Tard Inc.'s Application to Approve Sale of Three Retail Fuel Stations and Convenience Stores in Alabama
The Federal Trade Commission is currently accepting public comments on an application by Alimentation Couche-Tard Inc. to divest three retail fuel stations in Alabama, as required under the FTC's January 9, 2018, order settling charges that ACT's acquisition of competitor Jet-Pep, Inc. would violate federal antitrust law.
Under the terms of the consent agreement, ACT is required to identify a buyer or buyers that are acceptable to the Commission within 120 days after the transaction closes. The application petitions the FTC to approve the divestiture of the Jet Pep station in Valley, Alabama to PPBB, and the Jet Pep stations in Brewton and Monroeville, Alabama to Marketplace. The application notes that both companies have extensive experience operating retail fuel stations.
The Commission will decide whether to approve the application after a 30-day public comment period, which expires on April 30, 2018. Comments can be filed electronically, or sent to: FTC Office of the Secretary, 600 Pennsylvania Ave., N.W., Washington. (FTC File No. 1710207; the staff contact is Elizabeth Piotrowski, Bureau of Competition, 202-326-2623.)