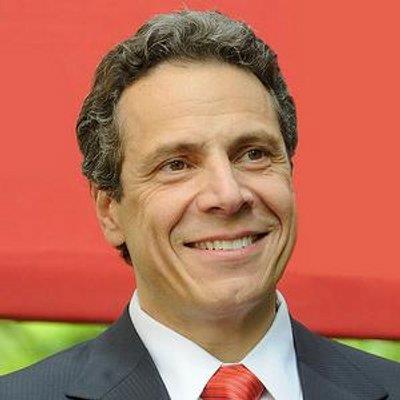 Governor Cuomo Announces Nearly $11 Million Awarded to Mid-Hudson Region Municipalities in Round 5 of Restore New York Communities Initiative
Ten Projects Receive Funding to Generate Economic Opportunities by Removing Blight and Revitalizing Neighborhoods
Nearly $81 Million Awarded to 71 Projects Statewide
Governor Andrew M. Cuomo recently announced that nearly $11 million has been awarded to ten Mid-Hudson Region municipalities through Round 5 of the Restore New York Communities Initiative. Restore New York supports municipal revitalization efforts by awarding funding for projects that will reinvigorate downtowns and generate new economic opportunity in communities from Western New York to Long Island. Nearly $81 million was awarded to 71 municipalities statewide.
"Downtown communities are vital to keeping our economies thriving and to attracting businesses and families to put down their roots in New York," Governor Cuomo said. "The Restore New York Communities Initiative recognizes communities teeming with potential and invests in their transformation and their future, and turns them into neighborhoods New Yorkers are proud to call home."
"Traveling across the State, I see the many buildings in communities that have great possibilities to be restored with the charm they once had,"said Lieutenant Governor Kathy Hochul. "With this Restore New York funding, we're committed to ensuring that our localities have the resources they need to pursue new development projects and transform abandoned properties. The Restore New York initiative continues to work with local leaders and stakeholders to unleash the full potential of economic development opportunities across the State."
Round 5 of the Restore New York Communities Initiative was enacted in the FY 2017 State Budget, and Empire State Development was designated to implement the program. Cities, towns and villages were all eligible to apply for support for projects that include demolition, deconstruction, rehabilitation or reconstruction of vacant, abandoned, condemned and surplus properties. Projects located in economically distressed communities were emphasized and encouraged.
ESD President, CEO & Commissioner Howard Zemsky said, "Restore New York partners with municipalities to back projects that can have a transformative impact on neighborhoods and downtowns throughout the state. With our support, cities and towns are tearing down vacant, blighted buildings and rehabilitating outdated structures to help revitalize their community and generate new economic opportunities."
Finger Lakes Projects
City of Yonkers - $2,500,000 - Redevelopment of Cottage Place Gardens, a severely distressed low-income public housing property. The project includes demolition and abatement of 16 vacant and blighted buildings, and the reconstruction or rehabilitation of six buildings into new mixed-use developments.
City of Kingston - $1,000,000 - Rebuilding a hotel, along with commercial space, residential units and parking, on the site that houses the former Kingstonian Hotel on North Front Street in the city's Stockade District.
City of New Rochelle - $1,000,000 - Rehabilitation of the New Rochelle Armory, including roof deconstruction, asbestos removal and interior finishes to fully rehabilitate the structure as part of the Echo Bay Waterfront Redevelopment.
Village of New Square - $1,000,000 - The reconstruction of the former New Square Matzah Bakery at 11 Eisenhower Avenue. The vacant, 10,000 square-foot building will be reconstructed, with the modernization of the first-floor bakery, and a second floor repurposed with eight offices.
Village of Port Chester - $1,000,000 - The plan calls for the 18 North Main Street building, in conjunction with the contiguous six story tower, to be razed and replaced with a new five story building that will be joined with 16 North Main Street.
City of Poughkeepsie - $1,000,000 -Rehabilitation of former Poughkeepsie Trolley Barn at 489 Main Street into an arts and cultural center with one unit of residential live/work space.
Town of Rockland - $1,000,000 - Restoration of the historic Antrim Lodge at 89 Highland Avenue in the center of Roscoe to re-establish it as the premier inn, restaurant and bar in the Catskills, with 14 upscale guest rooms; an elegant 75-person dining room; and a ground floor bar with fireplace for casual dining and drinks.
Village of Liberty - $1,000,000 - Rehabilitation of the vacant Liberty Theater at 31 South Main Street into a theater for movies, music and live performances, with additional retail and commercial space.
Village of Ellenville - $750,000 - Demolition of a former diner at 127 South Main Street that has been vacant for over five years, and replacing it with a three story, 10,000 square-foot office building.
Town of Liberty - $500,000 - Restoration of three long-vacant properties on Main Street in the Parksville hamlet of the Town of Liberty. All will be rehabilitated to support new hospitality uses.
A complete list of projects can be found here.
Senator Andrea Stewart-Cousins said, "This grant will help the Community Builders and the Municipal Housing Authority for the City of Yonkers move forward in their efforts to replace blighted buildings with good, safe homes and secure new infrastructure for hundreds of people in the Yonkers community. My colleagues and I will continue fighting to increase funding for affordable housing in the State Budget. I am thankful the State recognizes the importance of this project and I look forward to working with my partners in government in the future as this plan moves ahead."
Assemblymember Ellen Jaffee said, "The Restore New York funding is a positive initiative to help revitalize our communities. I look forward to continuing to work with municipalities in my district to access this funding."
Assemblymember Steve Otis said, "Restore NY is an innovative program for restoring downtowns in need of revitalization. I am thrilled that the Village of Port Chester will receive Restore NY funding this year, building on growth and economic energy that is reshaping our downtown. By targeting grants to these revitalization efforts Governor Cuomo and New York's economic development team are helping communities like Port Chester advance community projects envisioned by local officials and business leaders."