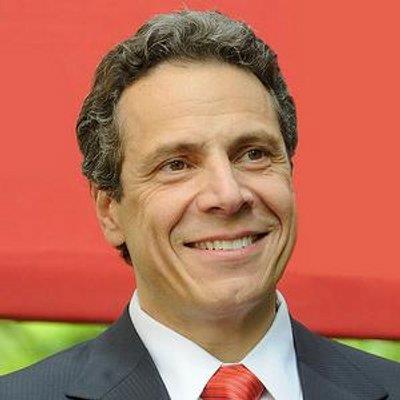 Governor Cuomo Announces Multi-Prong Effort to Protect Children from Sex Trafficking
Legislation Ensures Child Sex Trafficking Victims Will Not be Required to Testify in Court in Order to Seek Justice - See Bill Here - See Memo Here
Directs State Human Trafficking Task Force to Work With Localities to Address Youth Sex Trafficking
National Human Trafficking Hotline Can Connect Individuals With Free and Confidential Help in 170 Languages - Call 1-888-373-7888
Governor Andrew M. Cuomo recently announced a multi-prong effort to further protect children from sex trafficking, including legislation to strengthen prosecutors' ability to seek justice on behalf of child sex trafficking victims. While federal law recognizes no child willingly becomes a prostitute, New York law requires prosecutors to prove force, fraud or coercion was used to make a child participate in prostitution. Frequently, the only way to do this is through the testimony of the child victims sought to be protected. The Governor's legislation would effectively remove this requirement, and give prosecutors the ability to seek proper justice for these victims without the need to put them through the trauma of appearing in court.
"This is nothing short of a modern day slave trade that preys on children and the most vulnerable among us and it must be shut down once and for all in New York and beyond," Governor Cuomo said. "These reforms will close dangerous loopholes in the law that allow these human misery agents go free and will give law enforcement more tools to help protect victims and bring human traffickers to justice."
Aside from the fact that the idea of children being able to consent to prostitution contradicts other aspects of the law protecting children from sex crimes, the requirement to prove force, fraud or coercion creates a number of problems for prosecutors seeking to convict child sex traffickers. Often times, meeting this standard requires victims to testify against their trafficker which can lead to additional trauma for an already-traumatized victim.
Further, these victims are frequently convinced that they are in a loving relationship with their trafficker, leading to their refusal to testify or their provision of testimony that they engaged in prostitution out of love and not because of force, fraud or coercion. In these cases, this can result in downgraded charges with lesser sentences than those penalties associated with sex trafficking and the child may then return to the trafficker for the abuse to continue. This program bill adopts legislation previously advanced by Senator Andrew Lanza and Assembly Member Amy Paulin.
As part of this administration's ongoing commitment to these efforts, the Governor has worked with the Legislature to pass new laws and introduced several initiatives to help prevent, identify, and address sex trafficking and forced prostitution in New York State. These measures include legislation that has been enacted to protect the privacy of survivors by sealing records from future employers, providing mechanisms for survivors to vacate past prostitution related convictions by creating an affirmative defense for survivors who were compelled into prostitution, and the creation of improved guidance for police departments and sheriff's offices to follow in cases involving human trafficking. Specifically, this guidance, which has proven successful, was designed to help law enforcement agencies identify human trafficking cases, communicate better with victims, and bring offenders to justice more effectively. This administration's efforts further extends to raising the public's awareness by aiding the public in identifying victims of sex trafficking through informational posters placed in rest stops along the New York State Thruway.
In addition to these efforts, the Safe Harbour: NY program continues to grow and serve youth survivors, with 29 counties currently participating statewide. In 2017, 65 Safe Harbour and OCFS staff completed the OCFS Commercial Sexual Exploitation of Children Training of the Trainer. The program is poised to grow in 2018, with 60 Safe Harbour program staff on track to complete the OCFS CSEC Training of the Trainer by the end of April. In 2016, a total of 1,357 youth were referred to Safe Harbour programs statewide based on required child welfare screening.
Interagency Task Force on Human Trafficking
The Governor has also directed the Task Force's youth subcommittee, created in 2016, to work with create action plans to address youth sex trafficking at the local-level in partnership with social service and law enforcement agencies.
The Interagency Task Force on Human Trafficking includes several state agencies, including the Department of Health, Office of Mental Health, Department of Labor, Office of Children and Family Services, Office of Alcoholism and Substance Abuse Services, New York State Office of Victim Services, Office for the Prevention of Domestic Violence, and State Police. The Task Force serves to advise law enforcement agencies and social service organizations on their efforts to detect human trafficking and coordinate appropriate responses. The Task Force helps to provide guidance on protocols and best practices for training and outreach, gathers data, and evaluates approaches to increase public awareness about trafficking.
The Task Force has recently focused on developing training to improve awareness efforts statewide, working to improve collaboration at state, local and federal levels, in order to meet the needs of human trafficking victims. 2016 marked the first year that agencies, other than law enforcement, could submit referrals for confirmation of victims, and as a result, the Office for Temporary and Disability Assistance and the Division of Criminal Justice Services received more than three times the highest previous year in referrals. In 2017, the pace continued close to the same rate of 2016. The Task Force also contributed to updated basic training for new police officers with respect to human trafficking; completed and disseminated a human trafficking 101 training with accompanying training manual; made significant strides forward with its Youth Subcommittee; improved development of regional human trafficking task forces; and continued to work to keep Task Force members abreast of developments in the field.
Human Trafficking Hotline
If you suspect that you or someone you know may be a victim of human trafficking, call the National Human Trafficking Hotline at 1-888-373-7888 for free and confidential help in 170 languages or text HELP or INFO to BeFree (233733).