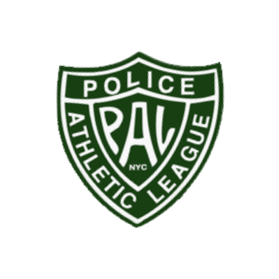 ---

Gerard Baker Maria Bartiromo
Gary Bettman Preet Bharara
Michael R. Bloomberg John R. Bolton
William J. Bratton
Joseph L. Bruno Robert L. Capers
Chris Christie
Jon Corzine
Andrew M. Cuomo
Chris Cuomo
Bill de Blasio Tony Danza
Alan Dershowitz Thomas P. DiNapoli
Timothy M. Dolan
Robert J. Duffy
John J. Flanagan
Steve Forbes Barney Frank
Kirsten Gillibrand
Rudolph W. Giuliani
Alan (Ace) Greenberg
Maurice R. Greenberg Carl E. Heastie
Arianna Huffington
Letitia "Tish" James
Raymond W. Kelly
Robert Kerrey
Peter T. King
Edward I. Koch
Lawrence Kudlow Errol Louis
Robert D. Manfred, Jr.
Melissa Mark-Viverito Betsy McCaughey John Miller
James Mottola
Robert S. Mueller, III
Daniel A. Nigro James P. O'Neill
Bill O'Reilly James P. O'Neill
George E. Pataki
David A. Paterson
David H. Petraeus
Jeanine Pirro
J. Danforth Quayle
Christine Quinn
Charles B. Rangel
Richard Ravitch
Geraldo Rivera
Diego Rodriguez Anthony Scaramucci
Eric T. Schneiderman
Charles E. Schumer
Dean Skelos
Arlen Specter
Eliot Spitzer
Scott Stringer William F. Sweeney, Jr.
Mark Teixeira
Cyrus R. Vance, Jr.
George Venizelos
Dennis Walcott

RESERVE EARLY - SEATING IS LIMITED

Robert M. Morgenthau, PAL Chairman
John Catsimatidis, PAL Vice-Chairman & Luncheon Chairman
Mark Simone, PAL Director & Luncheon Moderator Police Athletic League's Business Luncheon Governor David A. Paterson NOTE: LOCATION Friday, April 27, 2018
MUTUAL OF AMERICA 320 Park Avenue, 35th Floor
(between 50th & 51st Streets)
12:00 pm - 2:00 pm

---

Our thanks to MUTUAL OF AMERICA for hosting this event

---

$2,500 — VIP Table of Ten
$1,500 — Table of Ten
$1,000 — (Seated at Head Table)
$250 — VIP Ticket
$150 — Individual Ticket Your payment is 100% tax deductible (all reservations must be paid in advance)

| | | | |
| --- | --- | --- | --- |
| | Diana Smith Police Athletic League, Inc. 34 1/2 East 12th Street New York, NY 10003 212-477-9450 Ext. 309 E-mail: dsmith@palnyc.org | | Matt Wanning Catsimatidis' Office 800 3rd Avenue New York, NY 10022 917-628-5314 E-mail: tmwred@aol.com |

Please let us know if your plans change and you are unable to attend our Luncheon after you have RSVPed. The Luncheons are routinely sold out with a waiting list and an empty seat deprives us of a contribution for the PAL children. Your cooperation is sincerely appreciated.