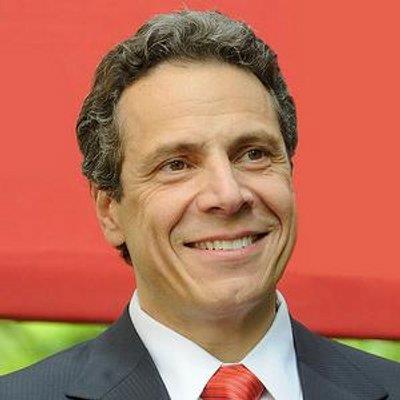 Governor Cuomo Announces More Than 5,750 Electric Car Rebates Approved in First Year of Drive Clean Rebate Program
Consumers Use Rebates in Every County; Non-Polluting Cars Helping New York Reach its Charge NY Goals
Supports Governor Cuomo's Ambitious Goal to Reduce Greenhouse Gas Emissions 40 Percent by 2030
Governor Andrew M. Cuomo recently announced that more than 5,750 consumers have received rebates to buy electric cars in New York since the State's Drive Clean Rebate was launched one year ago. The initiative provides residents with a rebate of up to $2,000 for the purchase or lease of a new electric car from participating dealers. The rebate program supports Governor Cuomo's ambitious goal to reduce greenhouse gas emissions 40 percent by 2030.
"New York continues to lead the nation in reducing our carbon footprint by investing in clean energy alternatives," Governor Cuomo said. "Through the Drive Clean Rebate and by supporting the construction of new electric charging stations, this administration is taking critical steps to decrease greenhouse gas emissions while furthering our efforts to become a cleaner, greener Empire State for all."
"During my travels across New York, I've seen the future unravel before my eyes -- more electric vehicles on the road and electric vehicle charging stations in communities, many being supported through the Drive Clean Rebate," said Lieutenant Governor Kathy Hochul. "This program helps New Yorkers make the switch to an electric vehicle, resulting in less pollution and a cleaner and greener New York."
Rebates have been approved in all 62 counties across New York State. Approximately 32 percent of the approved rebates were submitted by Long Island consumers, followed by drivers in the Mid-Hudson Valley. Below is a complete breakdown of rebate applications by region:
| | | |
| --- | --- | --- |
| REDC Region | Total applications* | % of Total |
| Long Island | 1,892 | 32.8% |
| Mid-Hudson Valley | 1,001 | 17.4% |
| Capital District | 777 | 13.5% |
| Finger Lakes | 585 | 10.2% |
| New York City | 475 | 8.2% |
| Western NY | 389 | 6.8% |
| Central NY | 217 | 3.8% |
| Southern Tier | 201 | 3.5% |
| Mohawk Valley | 142 | 2.5% |
| North Country | 81 | 1.4% |
3/21/17 - 3/15/18
Since the Drive Clean Rebate was announced in March of 2017, the New York State Energy Research and Development Authority, which administers the initiative, has approved more than $7.5 million in rebates for New Yorkers who purchased 35 different types of cars.
Leading car models sold or leased include:
Toyota Prius Prime, which accounted for more than 38 percent of rebates;
Chevrolet Bolt EV, which accounted for 12 percent of rebates;
Chevrolet Volt, which accounted for 9 percent of rebates;
Ford Fusion Energi, which accounted for 8 percent of rebates; and
Kia Soul EV, which accounted for more than 8 percent of rebates.
Overall, most consumers received rebates of at least $1,100 for their new electric cars. As a result of this initiative, more than 10,000 electric cars were sold in 2017, a 67 percent increase over 2016.
The transportation sector is responsible for more than 40 percent of the state's greenhouse gas emissions. Compared to gasoline-powered cars, electric cars are more energy efficient and cost about 50 to 70 percent less to operate per mile. Carbon emission savings from cars receiving rebates under this initiative is expected to be 115,000 metric tons per year, the equivalent of taking 24,000 cars off the road.
Charge NY 2.0: To further encourage and support electric car adoption, Governor Cuomo announced a proposal in his State of the State address to increase the number of charging stations across New York by the end of 2021. Under the Governor's Charge NY 2.0 initiative, at least 10,000 charging stations will be made available and the state will expand clean fuel corridors so clean cars can travel throughout New York's interstate system and recharge at convenient locations.
Charge NY 2.0 builds on Charge NY, which was launched in 2013 and has a target of 30,000 to 40,000 electric cars on the road by the end of 2018. New York has already met this target by having sold more than 30,000 electric cars as of the end of 2017. In addition, the number of public charging stations has grown from about 500 in 2011 to more than 2,000 statewide.
The Drive Clean Rebate: This $70 million electric car rebate and outreach initiative is aimed at encouraging the growth of clean and non-polluting electric car use in New York and promoting the reduction of carbon emissions in the transportation sector. The goal is to provide rebates to consumers to increase sales and leases and build market momentum, which will in turn drive down vehicle prices for consumers.
Of this, $55 million is dedicated to rebates of up to $2,000 for purchase or lease of a new plug-in hybrid electric car, all-electric car, or hydrogen fuel cell car. The remaining $15 million is to support improving consumer awareness of electric cars and their many benefits, installing more charging stations across the state, developing and demonstrating new electric car-enabling technologies, and other efforts to put more electric cars on New York's roadways.
More than 40 different types of electric cars are available under the Drive Clean Rebate initiative. For more information, visit NYSERDA's Drive Clean Rebate website.
The Drive Clean Rebate is part of New York State's overall clean transportation strategy to reduce greenhouse gas emissions and supports the Governor's Reforming the Energy Vision strategy to build a clean, resilient, and affordable energy system. In the past year, the state has provided incentives for employers to encourage employees to drive electric vehicles, installed charging stations in public areas, and made $2.2 million available from the Environmental Protection Fund in rebates for municipalities to purchase or lease electric (plug-in hybrid or battery) or hydrogen fuel cell vehicles for municipal fleet use, and for the installation of public charging or fuel cell refueling infrastructure.
In addition, the state has revised regulations to clarify charging station ownership rules, and supported research and demonstration projects on new plug-in electric car technologies and policies. The New York State Thruway is also working to install charging stations throughout its roadways.
NYSERDA President and CEO Alicia Barton said, "The success of the Drive Clean Rebate shows that drivers want clean, energy efficient vehicles as a part of their daily lives. The Governor's Drive Clean Rebate is enabling more New Yorkers to drive cleaner cars and in turn reduce harmful emissions, making our communities cleaner and greener."
Senator Joseph Griffo, Chairman of the Senate Energy and Telecommunications Committee said, "I applaud the continued efforts in New York State to encourage the use of non-polluting vehicles through the Charge NY and Drive Clean Rebate Programs. The rebates that support consumers' investments in plug-in hybrid, all-electric and hydrogen fuel cell cars will go a long way to encouraging the use of these clean vehicles, which will help to reduce pollution in the transportations sector. More charging stations for both electric and hydrogen vehicles in convenient locations will also help business owners and citizens make the decision to drive non-polluting cars. This will hopefully drive the price of these vehicles down and over time subsidies will no longer be needed. I am glad to have been a part of this effort in last year's budget and I support further efforts to reduce air emissions from the transportation sector."
Assemblyman Michael Cusick, Chair of the Assembly Energy Committee said, "Having New York residents purchasing electric vehicles shows their commitment to reducing greenhouse gas emissions. Residents are seeing the benefits associated with buying electric cars, which is demonstrated in the success of the Drive Clean Rebate program. Providing this rebate to purchasers and leasers serves as an incentive to encourage more people to purchase electric vehicles and continue on to reach our State's goal for the year 2030. Thank you to Governor Cuomo and NYSERDA for taking charge on this issue."
Robert Vancavage, President, New York State Automobile Dealers Association said, "Franchised new car dealers are very appreciative of the Governor's electric vehicle rebate program which has made an incredible difference in the public's willingness to opt for the sale or lease of an electric vehicle. Our members have embraced this new technology and look forward to selling and leasing an ever-increasing number of electric vehicles."
Mark Schienberg, President, Greater NY Auto Dealers Association said, "On behalf of all franchised new car dealers, we'd like to congratulate Governor Cuomo and the state agencies responsible for leading the charge of reducing greenhouse gas emissions. From the beginning, our Association and its 425 members have supported the State's Drive Clean Rebate program and are pleased to see its many successes. We are also proud to partner with NYSERDA at the upcoming New York International Auto Show to continue promoting the benefits of driving electric to the more than one million attendees who will attend the event from March 31 through April 8."
Luke Tonachel, Director, Clean Vehicles and Fuels Project, Natural Resources Defense Council said, "It's clear that New Yorkers want cleaner cars. Electric vehicles dramatically reduce harmful air pollution and help protect our health. Robust programs like the Drive Clean Rebate can increase access to them and help build a cleaner, better future for our children."
Lisa Dix, Sierra Club Senior New York Representative said, "The Sierra Club applauds Governor Cuomo for his initiative which is helping drive the rapid transition to electric vehicles, safeguarding New Yorkers' air from the leading cause of air pollution in the state and addressing the urgent need to reduce transportation emissions in order to meet the state's aggressive 40 percent by 2030 carbon pollution reduction goals. We look forward to continuing to work with the Governor to put electric vehicle sales in the fast lane and help all families take part in this program."