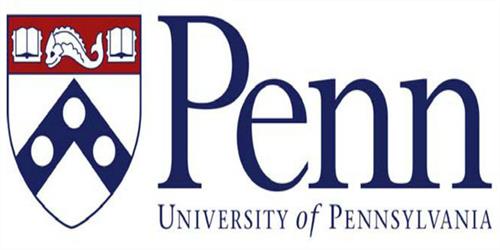 New study finds omega-3 fatty acid supplements ineffective in treating dry eye disease
DREAM study results refute long held belief that EPA and DHA help reduce dry eye symptoms
UNIVERSITY OF PENNSYLVANIA SCHOOL OF MEDICINE
PHILADELPHIA - More than 16 million Americans suffer from dry eye, an often chronic condition that causes burning, itching, or stinging sensations in the eye, as well as impaired vision. For years, patients and their eye doctors have turned to omega-3 fatty acids commonly found in fish-derived supplements as a treatment for the disease. Findings from a new randomized clinical trial, now show omega-3 supplements are no more effective than placebo at alleviating dry eye symptoms. The results are published today in the New England Journal of Medicine and presented at the Annual Meeting of the American Society of Cataract and Refractive Surgery in Washington, D.C.
The three year, 27-center DREAM study was led by researchers from the Perelman School of Medicine at University of Pennsylvania and the Icahn School of Medicine at Mount Sinai with 25 other sites located at universities and private practices throughout the United States. Data from the study revealed that even the highest dose of omega-3 supplements ever tested, did not improve outcomes for participants.
"Our findings provide evidence that, contrary to a long held belief in the ophthalmic community, omega-3 supplements are not significantly better than a placebo at reducing dry eye symptoms," said Maureen Maguire, PhD, a professor of Ophthalmology at Penn Medicine and the principal investigator of the Coordinating Center for the study. "Many patients receiving omega-3 supplements did have substantial improvement in their symptoms, but just as many patients taking placebo had improvements."
The researchers enrolled a total of 535 participants with at least a six-month history of moderate to severe dry eye. Participants were randomly assigned to receive either a daily dose of an omega-3 supplement or an olive oil placebo. Each omega-3 dose contained 2,000 milligrams of EPA and 1,000 milligrams of DHA. Each placebo dose contained 5 grams, or roughly one teaspoon, of olive oil. A total of 349 participants received daily doses of fish-derived omega-3 fatty acids and 186 participants received a daily dose of olive oil. The doses were delivered in identical capsules and neither the patients nor their eye doctors knew which treatment group they were in.
After 12 months, the researchers found that participant's symptoms had improved substantially in both groups, but there was no significant difference in the degree of symptom improvement between the groups. Overall, 61 percent of people in the omega-3 group and 54 percent of those in the control group achieved at least a 10-point improvement in their symptom score, but the difference between the groups was not statistically significant.
"We were surprised that the omega-3 supplements had no beneficial effect," said Vatinee Y. Bunya, MD, an assistant professor of Ophthalmology at Penn Medicine, and co-director of the Penn Dry Eye & Ocular Surface Center, who served as principal investigator for the clinical center at Penn. "The results are significant and may change the way a lot of ophthalmologists and optometrists treat their patients."
###
Funding for the study was provided by the NEI (U10EY022879 and U10EY022881) at the NIH.
For more details about this study, please refer to the National Eye Institute's press release.
Penn Medicine is one of the world's leading academic medical centers, dedicated to the related missions of medical education, biomedical research, and excellence in patient care. Penn Medicine consists of the Raymond and Ruth Perelman School of Medicine at the University of Pennsylvania (founded in 1765 as the nation's first medical school) and the University of Pennsylvania Health System, which together form a $7.8 billion enterprise.
The Perelman School of Medicine has been ranked among the top medical schools in the United States for more than 20 years, according to U.S. News & World Report's survey of research-oriented medical schools. The School is consistently among the nation's top recipients of funding from the National Institutes of Health, with $405 million awarded in the 2017 fiscal year.
The University of Pennsylvania Health System's patient care facilities include: The Hospital of the University of Pennsylvania and Penn Presbyterian Medical Center -- which are recognized as one of the nation's top "Honor Roll" hospitals by U.S. News & World Report -- Chester County Hospital; Lancaster General Health; Penn Medicine Princeton Health; Penn Wissahickon Hospice; and Pennsylvania Hospital - the nation's first hospital, founded in 1751. Additional affiliated inpatient care facilities and services throughout the Philadelphia region include Good Shepherd Penn Partners, a partnership between Good Shepherd Rehabilitation Network and Penn Medicine, and Princeton House Behavioral Health, a leading provider of highly skilled and compassionate behavioral healthcare.
Penn Medicine is committed to improving lives and health through a variety of community-based programs and activities. In fiscal year 2017, Penn Medicine provided $500 million to benefit our community.