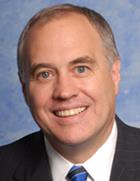 DiNapoli: State Pension Fund Will Vote Against Board Members at Corporations with no Women Directors
Announces Agreements with Four Companies on Board Diversity
New York State Comptroller Thomas P. DiNapoli today announced that the New York State Common Retirement Fund (the Fund) plans to vote against all board directors standing for re-election at companies that have no women on their boards. In situations where a company has just one woman on its board, the Fund will vote against members of the board's governance committee standing for re-election. DiNapoli also announced agreements with four Fortune 500 companies to formally include gender and racial diversity in their considerations of board candidates.
"It is unconscionable that hundreds of publicly-held U.S. companies have no women directors," DiNapoli said. "We're putting all-male boardrooms on notice – diversify your boards to improve your performance. There is ample research that board diversity benefits companies. We will continue to urge our portfolio companies to adopt inclusive policies to diversify their boards, but we're also going to be speaking loudly with our board votes. We commend those companies that have agreed to improve their policies in an effort to diversify their boards."
The Fund holds shares in more than 400 public companies that have no women on their boards and more than 700 companies that have just one woman on their board. Research has demonstrated that having diverse boards improves company performance. Companies that fail to diversify their boards also put themselves at risk of reputational damage.
DiNapoli and the Fund reached agreements with Bristol-Meyers Squibb, Leucadia National, Packaging Corp. of America and PulteGroup, with the companies formally committing to seek out highly qualified women and individuals from minority groups when considering directors. As a result of the agreements, the Fund withdrew the shareholder proposals it had filed at the companies.
Background
Comptroller DiNapoli and the New York State Common Retirement Fund believe that board diversity, inclusive of gender, race, ethnicity, sexual orientation and gender identity, is an essential measure of sound governance and a critical attribute of a well-functioning board.
Since 2013, DiNapoli and the Fund have filed 29 shareholder proposals calling on portfolio companies to enhance board diversity. To date, the Fund's shareholder actions have yielded 20 agreements with portfolio companies, and the companies with which the Fund has successfully engaged on the issue have added 24 diverse members to their boards.
DiNapoli and the Fund are members of the Thirty Percent Coalition, which seeks greater gender diversity in public company boardrooms and has a goal of 30 percent female representation on publicly-held corporate boards.
In 2013, DiNapoli co-signed a letter with the Coalition calling on all companies in the Russell 1000 with no women on their boards of directors to improve their policies and practices to achieve a more diverse and independent board. The previous year, they wrote to all S&P 500 companies that had no women on their boards.
About the New York State Common Retirement Fund
The New York State Common Retirement Fund is the third largest public pension fund in the United States with estimated assets of $209.1 billion as of Dec. 31, 2017. The Fund holds and invests the assets of the New York State and Local Retirement System on behalf of more than one million state and local government employees and retirees and their beneficiaries. The Fund has consistently been ranked as one of the best managed and best funded plans in the nation. The Fund's fiscal year ends March 31, 2018.
Find out how your government money is spent at Open Book New York. Track municipal spending, the state's 145,000 contracts, billions in state payments and public authority data. Visit the Reading Room for contract FOIL requests, bid protest decisions and commonly requested data.