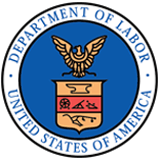 U.S. DEPARTMENT OF LABOR CITES NEW JERSEY CONSTRUCTION COMPANY FOLLOWING EMPLOYEE FATALITY
The U.S. Department of Labor's Occupational Safety and Health Administration (OSHA) has cited Blackwood-based AP Construction Inc. for safety violations after an employee suffered fatal injuries while working on a Camden waterfront construction project.
OSHA inspectors determined that an improper lifting device was used to place steel sheet piles for an elevator at the Camden Tower Project. While being moved, the sheet piles became disengaged, and fatally struck an employee. OSHA cited the company for using an improper lifting device, and for failing to train employees on lifting equipment hazards. Citations include one willful and three serious violations, and proposed penalties totaling $151,352.
"This tragedy could have been prevented if proper safety standards were followed," said Paula Dixon-Roderick, OSHA Marlton Area Office Director. "The equipment used was not configured to adequately handle the lifted material."
The company has 15 business days from receipt of its citations and penalties to comply, request an informal conference with OSHA's area director, or contest the findings before the independent Occupational Safety and Health Review Commission.
Under the Occupational Safety and Health Act of 1970, employers are responsible for providing safe and healthful workplaces for their employees. OSHA's role is to ensure these conditions for America's working men and women by setting and enforcing standards, and providing training, education and assistance. For more information, visit http://www.osha.gov.