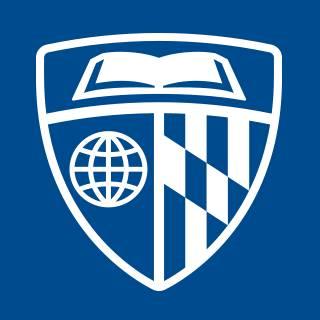 Pairing mobile phone reminders with incentives to help prevent diseases
JOHNS HOPKINS MEDICINE
In a study conducted in rural India, Johns Hopkins Medicine researchers working in collaboration with Bal Umang Drishya Sanstha (BUDS), a nonprofit Indian organization focused on child health, have found that mobile phone reminders linked with incentives such as free talk time minutes work better than phone alerts alone to improve childhood immunization rates in poor communities.
The results of the study, which tracked more than 500 child caregivers for nearly a year, appear March 14 in the journal Pediatrics.
Over the last decade, the rate of primary immunizations in young children have significantly improved around the world, but many children remain inadequately immunized. Inadequate immunization is a prominent issue particularly in developing nations, but also in the U.S. Delayed immunization or lack of follow up can lead to disease outbreaks and potentially detrimental health risks.
"Vaccinations and booster shot schedules are designed to work optimally if given within a specific window of time, and even in resource poor areas such as rural India, an estimated 90 percent of households have mobile phones," says Sanjay Jain, M.D., professor of pediatrics at the Johns Hopkins University School of Medicine. Those two factors, he says, made a compelling case for not only using mobile phone alerts more widely, including in poor or isolated areas in the U.S., to remind adults to get their children vaccinated, but also for figuring out the best way to maximize the value of those alerts.
The study, conducted in the Mewat region of Haryana, India, used a special software developed by Royal Datamatics, a local software company in New Delhi, to monitor 549 subjects in one village, Ghasera, where 86 percent of families make less than 25,000 Indian rupees per year, which is equivalent to $385 in the U.S. In this area, the average immunization rate for children younger than 24 months for all immunizations required for their age is 33 percent.
Creating special software and a website, the investigators used tablet computers with fingerprint scanners to access the site and log caregiver and child patient information, including vaccination and booster shot completion. Specifically, they scanned fingerprints of the caregivers but manually recorded children's names because fingertip identification of children is less reliable. GPS technology also was used to track the locations where subjects lived and collect immunization rates for different neighborhoods. "Modern technologies can solve several common problems in the developing world and go a long way in improving global health," says Rajeev Seth, M.D., a pediatrician and the director of BUDS.
The Johns Hopkins team used the same platform to electronically deliver automated reminders to the participants' mobile phones, and those who followed up received incentives of mobile phone minutes equivalent to 30 Indian rupees (50 cents in U.S. dollars), which generally bought 30 minutes of talk time.
Over the yearlong study, the immunization rate increased from a median of 33 percent to more than 41 percent in the control group that received no mobile phone reminder, 40 percent in the group that received mobile phone reminders with no incentives, and 50 percent in the group that received both mobile phone reminders and minutes as incentives.
Jain says he and his brother, a pediatric gastroenterologist at St. Louis University, conceived the research while they were in high school. "My brother, Ajay, and I have been coding since high school and our interests in applying technology haven't really gone away over the years, so we thought we could marry our hobbies and our professions and help improve health globally," says Jain. The research was conducted in 2016 and 2017.
Jain notes that other software on the market is designed to send mobile phone reminders, but he believes theirs differs because it identifies patients through fingerprint identification, stores patient records, issues talk time incentives and uses GPS technology, making it almost tamper-proof.
"With the popularity of mobile phone devices all around the world, it has become practical in low resource settings that reminders and incentives be conveyed using these pervasive technologies," says Tiffani Lash, Ph.D., director of the point of care technologies and connected health programs at the National Institute of Biomedical Imaging and Bioengineering, which provided support for the study. "At the same time, the innovative incentive strategy tested by the research team demonstrates that cultural awareness and technology combined are instrumental in helping communities achieve immunization goals."
"It is quite innovative when simple incentives on devices that are used daily can impact a fundamental public health improvement," says Ibukun Akinboyo, M.D., a pediatric infectious diseases postdoctoral fellow at Johns Hopkins University School of Medicine. "The study highlights that we can leverage available resources, such as the widespread use of mobile phones, to improve vaccination coverage and hopefully decrease rates of preventable childhood infections."
Jain and his team recently received the Bill & Melinda Gates Foundation Grand Challenges Explorations award. They hope to keep improving this technology to monitor immunization coverage, as well as track the performance of the health care workers who are providing these vaccines, in order to improve coverage in entire populations.
###
Other authors of this study include Ankur Chhabra, Yawar Qaiyum, Anita Shet, and Nikhil Gupte.
This study was funded by the National Institutes of Health (R03-EB015955 to S.K.J) and the Department of Biotechnology in India (to R.S.).
COI: Dr. Ajay K. Jain reports grants and personal fees from Alexion Pharmaceuticals outside the submitted work; the other authors have indicated they have no potential conflicts of interest to disclose.