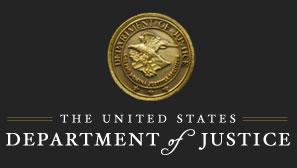 Pharmacy Owner and Pharmacist Sentenced to 160 Months in Prison for $4.3 Million Pain and Scar Cream Kickback Scheme Against Military Insurance Program
The owner of an Orlando, Florida-area pharmacy, who was also a licensed pharmacist, was sentenced for his role in a kickback scheme involving pain and scar creams that resulted in the payment of approximately $4.3 million in false and fraudulent claims to TRICARE. TRICARE provides coverage for active duty military members and their families, as well as retired veterans.
Acting Assistant Attorney General John P. Cronan of the Justice Department's Criminal Division, U.S. Attorney Maria Chapa Lopez of the Middle District of Florida, Special Agent in Charge Eric Sporre of the FBI's Tampa Field Office and Resident Agent in Charge Brooke M. Harris of the U.S. Department of Defense Office of Inspector General (DOD-OIG) Defense Criminal Investigative Service made the announcement.
Larry B. Howard, 53, of Oviedo, Florida, was sentenced by U.S. District Judge Paul G. Byron for the Middle District of Florida to serve 160 months in prison and ordered to forfeit over $4.3 million as proceeds of the crime. Howard was also ordered to forfeit two properties, worth approximately $340,000, that he purchased with the proceeds of the crime, and two cashier's checks worth $25,000 each. The judge also ordered Howard to pay $4.3 million in restitution to the federal military health insurance program.
Howard; Nicole R. Bramwell, M.D., 52, of Apopka, Florida; and Raymond L. Stone, 57, of Orlando, were convicted after a five-day trial of one count of conspiracy to pay health care kickbacks and paying and receiving kickbacks. Howard was also convicted of two counts of paying health care kickbacks, and Bramwell and Stone were convicted of one count each of receiving health care kickbacks. In addition, Howard was convicted of two counts of money laundering.
According to evidence presented at trial, Howard was the owner of Fertility Pharmacy, located in Oviedo. The evidence showed that Howard paid illegal health care kickbacks to Stone, who in return referred patients to doctors previously selected by Howard. The doctors then prescribed expensive pain and scar creams to the patients, which Howard then billed to TRICARE. The evidence also showed that Howard paid illegal health care kickbacks to Bramwell, who in return wrote prescriptions for the expensive creams. The creams could cost up to $17,000 per bottle. Between October 2014 and May 2015, TRICARE paid Fertility Pharmacy over $4.3 million procured through illegal kickbacks. Bramwell's sentencing is scheduled for May 9. Stone is scheduled to be sentenced on April 27.
The case was investigated by the DOD-OIG and the FBI and was brought as part of the Medicare Fraud Strike Force, under the supervision of the Criminal Division's Fraud Section and the U.S. Attorney's Office for the Middle District of Florida. Senior Litigation Counsel John Michelich and Trial Attorneys Timothy Loper and Alexander Kramer of the Criminal Division's Fraud Section are prosecuting the case. Former Senior Trial Attorney Christopher Hunter previously prosecuted the case.
The Fraud Section leads the Medicare Fraud Strike Force. Since its inception in March 2007, the Medicare Fraud Strike Force, now operating in nine cities across the country, has charged nearly 3,500 defendants who have collectively billed the Medicare program for more than $12.5 billion. In addition, the HHS Centers for Medicare & Medicaid Services, working in conjunction with HHS-OIG, are taking steps to increase accountability and decrease the presence of fraudulent providers.
To learn more about the Health Care Fraud Prevention and Enforcement Action Team (HEAT), go to: www.stopmedicarefraud.gov.