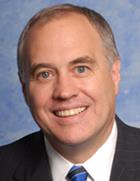 DiNapoli: Fiscal Stress Remains Low Among Villages
Ten Villages, Two Cities Cited in Latest Fiscal Stress Scoring
State Comptroller Thomas P. DiNapoli's Fiscal Stress Monitoring System has identified 10 villages and two cities in New York in some level of fiscal stress in 2017. The system evaluated all non-calendar year local governments and designated one village and one city in "significant fiscal stress," four villages in "moderate fiscal stress" and five villages and one city as "susceptible to fiscal stress."
"Our indicators show fiscal stress is relatively low among New York's villages," said DiNapoli. "I continue to encourage local officials to be mindful about how practices today might impact budgetary solvency in the future. Our monitoring system helps keep local officials and the public informed on this important community issue each year, including the economic and demographic drivers of fiscal stress."
DiNapoli's office evaluated 529 villages, which predominantly have a fiscal year ending on May 31. The most recent round of scoring also assessed the 17 cities in New York with non-calendar fiscal years.
This is the fifth year DiNapoli's office has assessed levels of fiscal stress in local governments. Using financial indicators that include year-end fund balance, cash position, short-term borrowing and patterns of operating deficits, DiNapoli's monitoring system creates an overall fiscal stress score which ultimately drives final classifications.
For the fiscal year ending 2017, the city of Long Beach (Nassau Co.) and the village of Island Park (Nassau) were designated in "significant fiscal stress."
The villages of Andover (Allegany), Ellenville (Ulster), Granville (Washington) and Valley Stream (Nassau) were listed in "moderate fiscal stress." The city of Yonkers (Westchester) and the villages of Baldwinsville (Onondaga), Canisteo (Steuben), Catskill (Greene), Dering Harbor (Suffolk) and Walden (Orange) were designated as "susceptible to fiscal stress."
The fiscal stress scores also show that in 2017:
Three villages moved out of fiscal stress and four villages moved into a fiscal stress category; and
Forty-four local governments failed to file the necessary and required annual financial reports and did not receive a score.
In January, DiNapoli released fiscal stress scores for school districts. In September, his office will release scores for municipalities with a calendar-year fiscal year, which includes all counties, towns, 10 villages, and the majority of cities.
DiNapoli's office recently implemented system enhancements which were developed with direct input from local government and school district officials. The changes provide local officials with more easy-to-understand information that can help them address specific challenges facing their communities.
For a full list of villages and cities in fiscal stress, visit: http://www.osc.state.ny.us/localgov/fiscalmonitoring/localgovernments/munis-stressed.htm
To search the complete list of fiscal stress scores, visit: http://wwe1.osc.state.ny.us/localgov/fiscalmonitoring/fsms.cfm
Find out how your government money is spent at Open Book New York. Track municipal spending, the state's 145,000 contracts, billions in state payments and public authority data. Visit the Reading Room for contract FOIL requests, bid protest decisions and commonly requested data.