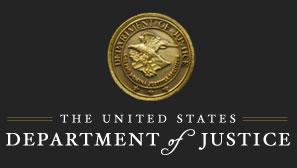 Houston Physician and Pain Management Clinic Owner Convicted of Running "Pill Mill" That Provided Unlawful Prescriptions for Millions of Doses of Opioids and Other Controlled Substances
A federal jury found a Houston physician and the owner of a pain management clinic guilty for their roles in running a "pill mill" that provided tens of thousands of unlawful prescriptions for millions of doses of opioids and other controlled substances.
Attorney General Jeff Sessions, Acting Assistant Attorney General John P. Cronan of the Justice Department's Criminal Division, U.S. Attorney Ryan K. Patrick of the Southern District of Texas and Special Agent in Charge Will R. Glaspy of the Drug Enforcement Administration's (DEA) Houston Division made the announcement.
After a nine-day trial, Gazelle Craig, D.O., 41, and Shane Faithful, 48, both of Houston, Texas, were convicted of one count of conspiracy to unlawfully distribute controlled substances and three counts of unlawfully distributing and dispensing controlled substances. A sentencing date has not yet been scheduled before U.S. District Judge David Hittner of the Southern District of Texas, who presided over the trial. Both defendants were remanded into the custody of the U.S. Marshal's Service.
"Our great country is currently in the midst of the deadliest drug crisis in our history," said Attorney General Sessions. "Sadly, even some trusted medical professionals like doctors, nurses and pharmacists have chosen to violate their oaths and exploit this crisis for cash. The consequences have been devastating. In this case, tens of thousands of pills flooded our streets because of the defendants' actions. We will never know for certain the scale of the damage done. We do know that justice has been served, and so I want to thank everyone who helped secure this conviction, including the DEA and Department of Justice Trial Attorneys Scott Armstrong and Devon Helfmeyer. This conviction will not only help stop the diversion of prescription drugs, it will send a message to every would-be fraudster in America."
According to evidence presented at trial, from March 2015 through July 2017, Craig, a licensed doctor, and Faithful, the clinic owner, ran Gulfton Community Health Center (Gulfton), which operated as an illegal pill mill. The evidence showed that Craig unlawfully wrote approximately 18,252 prescriptions for over 2.1 million dosage units of hydrocodone, a Schedule II controlled substance, and approximately 15,649 prescriptions for over 1.3 million dosage units of carisporodal, a Schedule IV controlled substance. The combination of hydrocodone and carisoprodol is a dangerous drug cocktail with no known medical benefit, the evidence showed.
The trial evidence showed that Craig issued unlawful prescriptions for controlled substances to as many as 60 patients a day. "Crew leaders" ferried numerous patients to Gulfton so that Craig could provide them with unlawful prescriptions for controlled substances. Faithful and Craig charged approximately $300 for each prescription and required payment in cash. The evidence also revealed that the defendants divided each day's cash proceeds, often in excess of $15,000, from the sale of the unlawful prescriptions.
Faithful and Craig made great efforts to prevent law enforcement from investigating Gulfton, the evidence showed. For example, they banned the use of any electronic devices in the clinic and prevented anyone from bringing bags into Gulfton. Approximately four armed security guards also patrolled Gulfton daily to control the crowds of people, who ranged from addicts to "crew leaders."
This case was investigated by the DEA. Trial Attorneys Scott Armstrong and Devon Helfmeyer of the Criminal Division's Fraud Section are prosecuting the case.
The Fraud Section leads the Medicare Fraud Strike Force, which is part of a joint initiative between the Department of Justice and HHS to focus their efforts to prevent and deter fraud and enforce current anti-fraud laws around the country. The Medicare Fraud Strike Force operates in nine locations nationwide. Since its inception in March 2007, the Medicare Fraud Strike Force has charged over 3,500 defendants who collectively have falsely billed the Medicare program for over $12.5 billion.